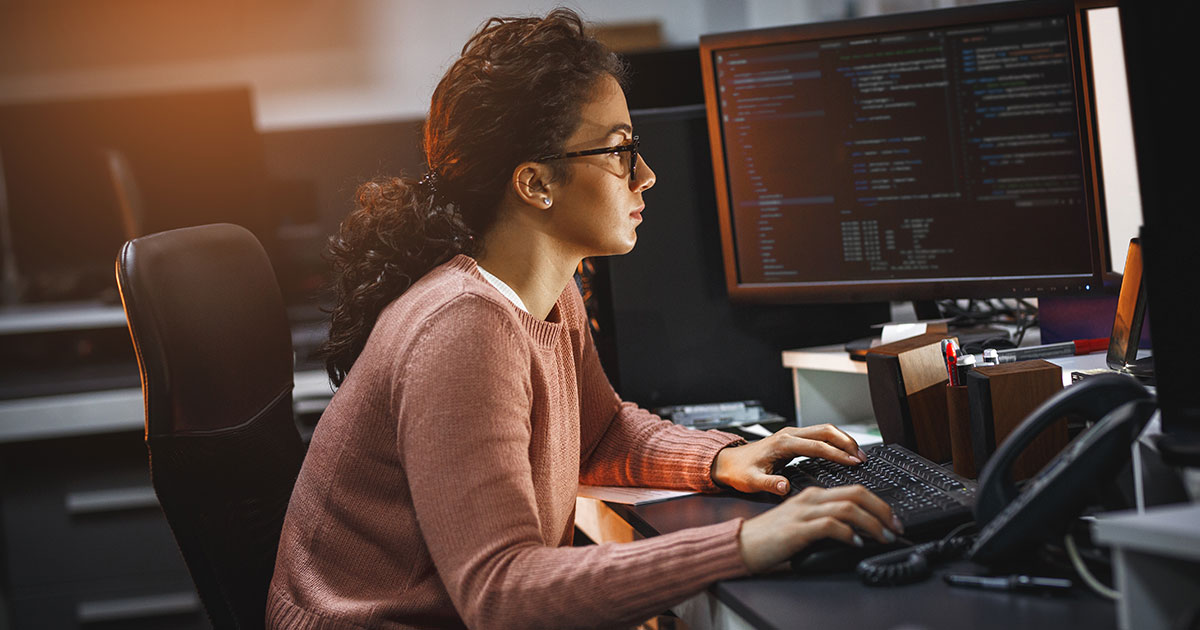 We're Growing and Need Your Help!
Connect Tech Inc. is looking for an experienced and motivated Electronics Design Engineer. This new position has been created to meet the growing demand for our standard products as well as our custom design services. You will work alongside a diverse and talented group to continue Connect Tech's drive within the embedded industry.
Enjoy change? We support a growing custom design business allowing our engineers to architect purpose-built electronics solutions covering a broad range of applications. Our engineering team interfaces with some of the largest names in the electronics industry providing compute solutions for Unmanned Systems (ground, air, sea, and space), security, financial, and defense just to name a few of the sectors that we engage. More than that, you will work within a collaborative and supportive workplace with over 35 years of history and stability.
What Does a Connect Tech Electronics Design Engineer Do?
You will be working as part of Connect Tech's Engineering group designing CTI's latest technology products. As a Connect Tech Electronics Design Engineer you will
Be involved in all aspects of new product development including researching, planning, design, implementation, verification and testing
Develop complex circuits and layout for multi-layer PCB designs using signal integrity design strategies and high-speed serial techniques
Specify and source new board level and system components, communicating with suppliers, sales, representatives, and manufacturers
Interface with vendors and manufacturing personnel, creating PCB stack-ups and bill of materials
Lead standard and custom product development projects with a cross-functional team ensuring budget and timeline adherence
Education and Technical Skills We're Looking For:
Competence with schematic capture, layout, component libraries development, and bill of material creation preferably using Altium Designer
Demonstrated abilities debugging electronics and system level issues using modern lab equipment including high speed oscilloscopes, bus analyzers, logic analyzers, voltmeters, etc.
Knowledge of standard computer and embedded interconnection standards such as PCI Express, USB, SATA, CAN, I2C, SPI, Ethernet, MIPI, HDMI, DisplayPort, and VGA
Mixed analog-digital power electronics design and verification experience
Demonstrated design experience in one of Connect Tech core technologies: Computer on Module architectures (NVIDIA Jetson, COM Express, SMARC), embedded or server class Intel x86 & ARM based processor, Ethernet switches, or FPGAs
Bachelor's degree in Computer Engineering, Electrical Engineering or equivalent
Minimum 3 years in electronics engineering design role with experience in multilayer, high speed, high density interconnect (HDI) design
Note: Applicants must qualify as per the requirements and regulations defined in the Controlled Goods Regulations under the Canadian Defence Production Act; as well as the regulations prescribed under the International Traffic in Arms Regulation (ITAR) Title 22, Parts 120-130 of the United States Code of Federal Regulations
What We Offer
Here's your chance to work on some of the most leading-edge technologies, for some of the world's most influential companies. Check out some of our highlighted projects to understand the breadth of project types you'll be working on.
We work on projects for clients in over 40 countries all around the world!
We're a dynamic and energetic company with a friendly community atmosphere
We value the contributions and ideas of our staff, and are proud of our extremely low turnover rate throughout our 35+ year history
Our employees have great passion for their work and within the embedded industry and are always looking for ways to propel Connect Tech to the next level
We offer competitive salaries, an attractive profit-sharing program, a comprehensive benefits package, and a casual business dress code
Check out our corporate video to see what we're like!
About Our Company
Connect Tech delivers high performance connectivity solutions for embedded and industrial technology applications. For over 35 years, Connect Tech has built a solid reputation for expertise in providing professional design services, delivering unsurpassed technical support and developing innovative products. Our commitment to excellence in product design and customer satisfaction is the driving force behind our success.
If you are interested in joining our team please fill out our Embedded Electronics Design Engineer Application Form.