Nuremberg, Germany, February 26, 2018 – Connect Tech is pleased to announce the release of two new product offerings for NVIDIA® Jetson™ TX2/TX1 solutions: OrbittyBox and Cogswell Vision System.
The OrbittyBox easily turns Connect Tech's Orbitty Carrier into a complete packaged NVIDIA Jetson TX2/TX1 system. OrbittyBox is a two-piece metal enclosure designed to house an Orbitty Carrier, NVIDIA Jetson TX2 or TX1 module, and Connect Tech's active heat sink. Sold as an accessory, the enclosure can be integrated with existing customer product. The two-piece construction allows for ease of installation and assembly.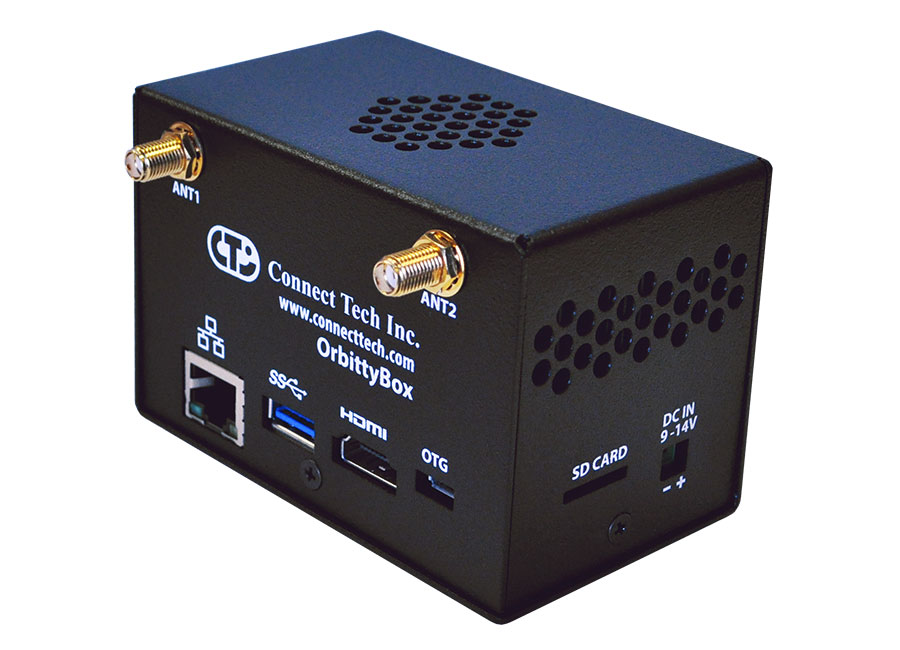 Cogswell Vision System is ideal for Machine Vision applications allowing up to 5 Gigabit Ethernet cameras to be connected, 4 of which can be powered by on board Power over Ethernet (PoE). This system also comes equipped with USB 3.0, USB 2.0, USB OTG, RS-232, miniPCIe and mSATA expansion, all housed in a black anodized aluminum enclosure.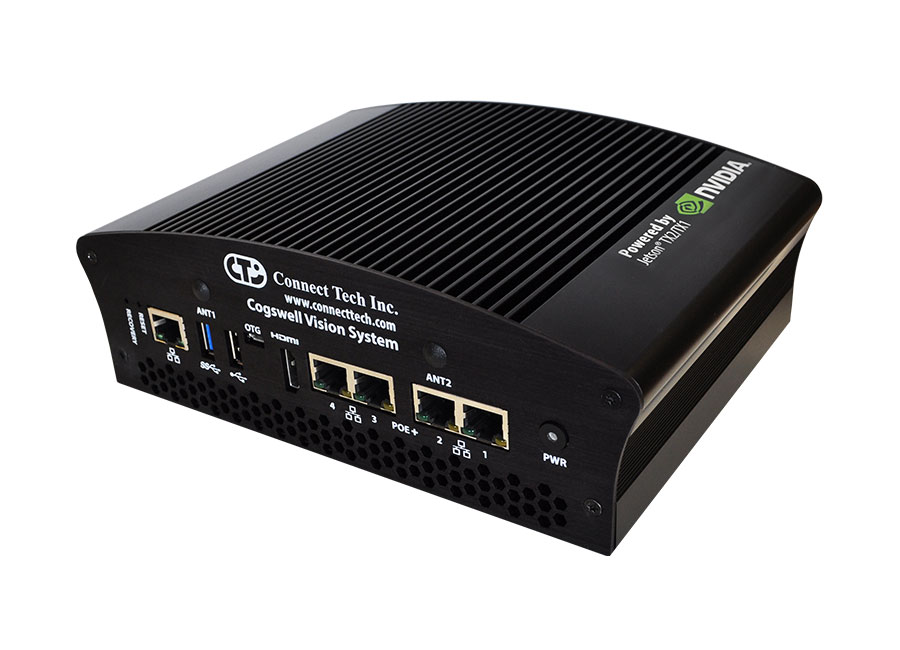 The high-performance, low-power NVIDIA Jetson platform brings real-time artificial intelligence (AI) performance to edge devices, ranging from robots and drones to enterprise collaboration devices and intelligent cameras.
"We are excited to build on to our large eco-system of NVIDIA Jetson based products," says Michele Kasza, VP of Sales and Marketing. "We enjoy working closely with Jetson community, and strive to bring the highest-quality deployable solutions that can be paired with NVIDIA's Jetson Module."
Connect Tech's OrbittyBox and Cogswell Vision System will be on display at Embedded World from February 27-March 1 at Hall 1, Stand 430 in Nuremburg, Germany.
About Connect Tech Inc.:
For over 30 years, Connect Tech has built a solid reputation for expertise in providing professional design services, delivering unsurpassed technical support and developing innovative products for embedded applications. Our products include commercial off-the-shelf and modified solutions for NVIDIA Embedded GPUs, COM Express®, Qseven, SMARC Carriers, Single Board Computers, Rugged Tablets, Cellular/Satellite M2M, FPGA, Digital & Analog I/O, Power Supplies, Enclosures, CAN Controllers, Solid State Drives, Ethernet-to-Serial, Multi-port Serial Cards, Adapters & Development Tools.