We have partnered with trusted Jetson Ecosystem Camera Partners to develop solutions that ensure our hardware and software are compatible with various camera models, allowing customers to minimize overall application development time. Some camera interfaces require both software and hardware compatibility in order to seamlessly deploy applications. Some camera models have been verified by Connect Tech engineers, and include software hooks for that specific camera model within our Board Support Packages (BSPs). Others will require additional software development, which can be completed upon request. If your preferred camera solution is not on this list, you may fill out our request form to discuss integration.
See the chart and legend below for more information.
LEGEND: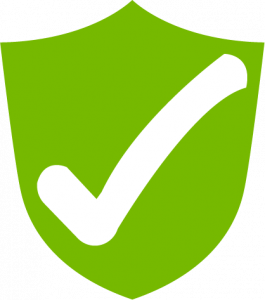 CTI Verified: Connect Tech's engineers have verified this camera and software hooks are included within the linked Board Support Packages, enabling a seamless deployment without additional development work for camera compatibility.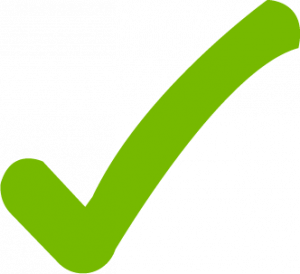 Partner Verified: Our Vision Partners have tested and verified this camera with the listed hardware successfully. Board Support Packages may not contain software integration, contact the Tech Team for more information.
Compatible Product = This column outlines the products that are hardware compatible to the camera model.
BSP Driver Package = This column provides the link to the BSP package that contains software integration for the listed camera model.
Status

Camera Partner

Camera Interface

Product Name

Image Sensor

Sensor Type

Max Resolution

Sensor Connector Type

Module

Compatible Product

Integration Type

BSP Driver Package

Select

Select

Select

Select

Select

Select

Select

Select

Select

Select

Select

Select

CTI Verified
Allied Vision

CSI/MIPI

Alvium 1500 C-050

Python 480

Global Shutter

800x600

Hirose FH55-22S-0.5SH

AGX Xavier

Allied Vision MIPI Camera Board

CTI Expansion Board

CTI-L4T-AGX-AVT-35.3.1
CTI Verified
Allied Vision

CSI/MIPI

Alvium 1500 C-120

AR0135CS

Global Shutter

1280x960

Hirose FH55-22S-0.5SH

AGX Xavier

Allied Vision MIPI Camera Board

CTI Expansion Board

CTI-L4T-AGX-AVT-35.3.1
CTI Verified
Allied Vision

CSI/MIPI

Alvium 1500 C-210

AR0521

Rolling Shutter

1928x1088

Hirose FH55-22S-0.5SH

AGX Xavier

Allied Vision MIPI Camera Board

CTI Expansion Board

CTI-L4T-AGX-AVT-35.3.1
CTI Verified
Allied Vision

CSI/MIPI

Alvium 1500 C-210

AR0521

Rolling Shutter

1928x1088

Hirose FH55-22S-0.5SH

AGX Xavier

Allied Vision MIPI Camera Board

CTI Expansion Board

CTI-L4T-AGX-AVT-35.3.1
CTI Verified
Allied Vision

CSI/MIPI

Alvium 1500 C-500

AR0521

Rolling Shutter

2592x1944

Hirose FH55-22S-0.5SH

AGX Xavier

Allied Vision MIPI Camera Board

CTI Expansion Board

CTI-L4T-AGX-AVT-35.3.1
CTI Verified
Allied Vision

CSI/MIPI

Alvium 1800 C-040

IMX287

Global Shutter

728x544

Hirose FH55-22S-0.5SH

AGX Xavier

Allied Vision MIPI Camera Board

CTI Expansion Board

CTI-L4T-AGX-AVT-35.3.1
CTI Verified
Allied Vision

CSI/MIPI

Alvium 1800 C-1236

IMX304

Global Shutter

4K, 4112x3008

Hirose FH55-22S-0.5SH

AGX Xavier

Allied Vision MIPI Camera Board

CTI Expansion Board

CTI-L4T-AGX-AVT-35.3.1
CTI Verified
Allied Vision

CSI/MIPI

Alvium 1800 C-158

IMX273

Global Shutter

1456x1088

Hirose FH55-22S-0.5SH

AGX Xavier

Allied Vision MIPI Camera Board

CTI Expansion Board

CTI-L4T-AGX-AVT-35.3.1
CTI Verified
Allied Vision

CSI/MIPI

Alvium 1800 C-2050

IMX183

Rolling Shutter

4K, 5376x3694

Hirose FH55-22S-0.5SH

AGX Xavier

Allied Vision MIPI Camera Board

CTI Expansion Board

CTI-L4T-AGX-AVT-35.3.1
CTI Verified
Allied Vision

CSI/MIPI

Alvium 1800 C-319

IMX265

Global Shutter

2048x1536

Hirose FH55-22S-0.5SH

AGX Xavier

Allied Vision MIPI Camera Board

CTI Expansion Board

CTI-L4T-AGX-AVT-35.3.1
CTI Verified
Allied Vision

CSI/MIPI

Alvium 1800 C-507

IMX264

Global Shutter

2464x2056

Hirose FH55-22S-0.5SH

AGX Xavier

Allied Vision MIPI Camera Board

CTI Expansion Board

CTI-L4T-AGX-AVT-35.3.1
CTI Verified
Allied Vision

CSI/MIPI

Alvium 1800 C-508

IMX250

Global Shutter

2464x2056

Hirose FH55-22S-0.5SH

AGX Xavier

Allied Vision MIPI Camera Board

CTI Expansion Board

CTI-L4T-AGX-AVT-35.3.1
CTI Verified
Allied Vision

CSI/MIPI

Alvium 1800 C-2460

IMX540

Global Shutter

5328 × 4608

Hirose FH55-22S-0.5SH

AGX Xavier

Allied Vision MIPI Camera Board

CTI Expansion Board

CTI-L4T-AGX-AVT-35.3.1
CTI Verified
Allied Vision

CSI/MIPI

Alvium 1800 C-1240

IMX226

Rolling Shutter

4024 × 3036

Hirose FH55-22S-0.5SH

AGX Xavier

Allied Vision MIPI Camera Board

CTI Expansion Board

CTI-L4T-AGX-AVT-35.3.1
CTI Verified
Allied Vision

CSI/MIPI

Alvium 1800 C-240

IMX392

Global Shutter

1936 × 1216

Hirose FH55-22S-0.5SH

AGX Xavier

Allied Vision MIPI Camera Board

CTI Expansion Board

CTI-L4T-AGX-AVT-35.3.1
CTI Verified
Allied Vision

CSI/MIPI

Alvium 1500 C-050

Python 480

Global Shutter

800x600

Hirose FH55-22S-0.5SH

AGX Xavier

Rogue + MIPI Camera Board

CTI Expansion Board

CTI-L4T-AGX-AVT-35.3.1
CTI Verified
Allied Vision

CSI/MIPI

Alvium 1500 C-120

AR0135CS

Global Shutter

1280x960

Hirose FH55-22S-0.5SH

AGX Xavier

Rogue + MIPI Camera Board

CTI Expansion Board

CTI-L4T-AGX-AVT-35.3.1
CTI Verified
Allied Vision

CSI/MIPI

Alvium 1500 C-210

AR0521

Rolling Shutter

1928x1088

Hirose FH55-22S-0.5SH

AGX Xavier

Rogue + MIPI Camera Board

CTI Expansion Board

CTI-L4T-AGX-AVT-35.3.1
CTI Verified
Allied Vision

CSI/MIPI

Alvium 1500 C-210

AR0521

Rolling Shutter

1928x1088

Hirose FH55-22S-0.5SH

AGX Xavier

Rogue + MIPI Camera Board

CTI Expansion Board

CTI-L4T-AGX-AVT-35.3.1
CTI Verified
Allied Vision

CSI/MIPI

Alvium 1500 C-500

AR0521

Rolling Shutter

2592x1944

Hirose FH55-22S-0.5SH

AGX Xavier

Rogue + MIPI Camera Board

CTI Expansion Board

CTI-L4T-AGX-AVT-35.3.1
CTI Verified
Allied Vision

CSI/MIPI

Alvium 1800 C-040

IMX287

Global Shutter

728x544

Hirose FH55-22S-0.5SH

AGX Xavier

Rogue + MIPI Camera Board

CTI Expansion Board

CTI-L4T-AGX-AVT-35.3.1
CTI Verified
Allied Vision

CSI/MIPI

Alvium 1800 C-1236

IMX304

Global Shutter

4K, 4112x3008

Hirose FH55-22S-0.5SH

AGX Xavier

Rogue + MIPI Camera Board

CTI Expansion Board

CTI-L4T-AGX-AVT-35.3.1
CTI Verified
Allied Vision

CSI/MIPI

Alvium 1800 C-158

IMX273

Global Shutter

1456x1088

Hirose FH55-22S-0.5SH

AGX Xavier

Rogue + MIPI Camera Board

CTI Expansion Board

CTI-L4T-AGX-AVT-35.3.1
CTI Verified
Allied Vision

CSI/MIPI

Alvium 1800 C-2050

IMX183

Rolling Shutter

4K, 5376x3694

Hirose FH55-22S-0.5SH

AGX Xavier

Rogue + MIPI Camera Board

CTI Expansion Board

CTI-L4T-AGX-AVT-35.3.1
CTI Verified
Allied Vision

CSI/MIPI

Alvium 1800 C-319

IMX265

Global Shutter

2048x1536

Hirose FH55-22S-0.5SH

AGX Xavier

Rogue + MIPI Camera Board

CTI Expansion Board

CTI-L4T-AGX-AVT-35.3.1
CTI Verified
Allied Vision

CSI/MIPI

Alvium 1800 C-507

IMX264

Global Shutter

2464x2056

Hirose FH55-22S-0.5SH

AGX Xavier

Rogue + MIPI Camera Board

CTI Expansion Board

CTI-L4T-AGX-AVT-35.3.1
CTI Verified
Allied Vision

CSI/MIPI

Alvium 1800 C-508

IMX250

Global Shutter

2464x2056

Hirose FH55-22S-0.5SH

AGX Xavier

Rogue + MIPI Camera Board

CTI Expansion Board

CTI-L4T-AGX-AVT-35.3.1
CTI Verified
Allied Vision

CSI/MIPI

Alvium 1500 C-050

Python 480

Global Shutter

800x600

Hirose FH55-22S-0.5SH

AGX Xavier

Rogue-X + MIPI Camera Board

CTI Expansion Board

CTI-L4T-AGX-AVT-35.3.1
CTI Verified
Allied Vision

CSI/MIPI

Alvium 1500 C-120

AR0135CS

Global Shutter

1280x960

Hirose FH55-22S-0.5SH

AGX Xavier

Rogue-X + MIPI Camera Board

CTI Expansion Board

CTI-L4T-AGX-AVT-35.3.1
CTI Verified
Allied Vision

CSI/MIPI

Alvium 1500 C-210

AR0521

Rolling Shutter

1928x1088

Hirose FH55-22S-0.5SH

AGX Xavier

Rogue-X + MIPI Camera Board

CTI Expansion Board

CTI-L4T-AGX-AVT-35.3.1
CTI Verified
Allied Vision

CSI/MIPI

Alvium 1500 C-210

AR0521

Rolling Shutter

1928x1088

Hirose FH55-22S-0.5SH

AGX Xavier

Rogue-X + MIPI Camera Board

CTI Expansion Board

CTI-L4T-AGX-AVT-35.3.1
CTI Verified
Allied Vision

CSI/MIPI

Alvium 1500 C-500

AR0521

Rolling Shutter

2592x1944

Hirose FH55-22S-0.5SH

AGX Xavier

Rogue-X + MIPI Camera Board

CTI Expansion Board

CTI-L4T-AGX-AVT-35.3.1
CTI Verified
Allied Vision

CSI/MIPI

Alvium 1800 C-040

IMX287

Global Shutter

728x544

Hirose FH55-22S-0.5SH

AGX Xavier

Rogue-X + MIPI Camera Board

CTI Expansion Board

CTI-L4T-AGX-AVT-35.3.1
CTI Verified
Allied Vision

CSI/MIPI

Alvium 1800 C-1236

IMX304

Global Shutter

4K, 4112x3008

Hirose FH55-22S-0.5SH

AGX Xavier

Rogue-X + MIPI Camera Board

CTI Expansion Board

CTI-L4T-AGX-AVT-35.3.1
CTI Verified
Allied Vision

CSI/MIPI

Alvium 1800 C-158

IMX273

Global Shutter

1456x1088

Hirose FH55-22S-0.5SH

AGX Xavier

Rogue-X + MIPI Camera Board

CTI Expansion Board

CTI-L4T-AGX-AVT-35.3.1
CTI Verified
Allied Vision

CSI/MIPI

Alvium 1800 C-2050

IMX183

Rolling Shutter

4K, 5376x3694

Hirose FH55-22S-0.5SH

AGX Xavier

Rogue-X + MIPI Camera Board

CTI Expansion Board

CTI-L4T-AGX-AVT-35.3.1
CTI Verified
Allied Vision

CSI/MIPI

Alvium 1800 C-319

IMX265

Global Shutter

2048x1536

Hirose FH55-22S-0.5SH

AGX Xavier

Rogue-X + MIPI Camera Board

CTI Expansion Board

CTI-L4T-AGX-AVT-35.3.1
CTI Verified
Allied Vision

CSI/MIPI

Alvium 1800 C-507

IMX264

Global Shutter

2464x2056

Hirose FH55-22S-0.5SH

AGX Xavier

Rogue-X + MIPI Camera Board

CTI Expansion Board

CTI-L4T-AGX-AVT-35.3.1
CTI Verified
Allied Vision

CSI/MIPI

Alvium 1800 C-508

IMX250

Global Shutter

2464x2056

Hirose FH55-22S-0.5SH

AGX Xavier

Rogue-X + MIPI Camera Board

CTI Expansion Board

CTI-L4T-AGX-AVT-35.3.1
CTI Verified
Allied Vision

CSI/MIPI

Alvium 1500 C-050

Python 480

Global Shutter

800x600

Hirose FH55-22S-0.5SH

Xavier NX

Quark Carrier

Allied Expansion Board

CTI-L4T-XAVIER-NX-AVT-35.1.0
CTI Verified
Allied Vision

CSI/MIPI

Alvium 1500 C-120

AR0135CS

Global Shutter

1280x960

Hirose FH55-22S-0.5SH

Xavier NX

Quark Carrier

Allied Expansion Board

CTI-L4T-XAVIER-NX-AVT-35.1.0
CTI Verified
Allied Vision

CSI/MIPI

Alvium 1500 C-210

AR0521

Rolling Shutter

1928x1088

Hirose FH55-22S-0.5SH

Xavier NX

Quark Carrier

Allied Expansion Board

CTI-L4T-XAVIER-NX-AVT-35.1.0
CTI Verified
Allied Vision

CSI/MIPI

Alvium 1500 C-210

AR0521

Rolling Shutter

1928x1088

Hirose FH55-22S-0.5SH

Xavier NX

Quark Carrier

Allied Expansion Board

CTI-L4T-XAVIER-NX-AVT-35.1.0
CTI Verified
Allied Vision

CSI/MIPI

Alvium 1500 C-500

AR0521

Rolling Shutter

2592x1944

Hirose FH55-22S-0.5SH

Xavier NX

Quark Carrier

Allied Expansion Board

CTI-L4T-XAVIER-NX-AVT-35.1.0
CTI Verified
Allied Vision

CSI/MIPI

Alvium 1800 C-040

IMX287

Global Shutter

728x544

Hirose FH55-22S-0.5SH

Xavier NX

Quark Carrier

Allied Expansion Board

CTI-L4T-XAVIER-NX-AVT-35.1.0
CTI Verified
Allied Vision

CSI/MIPI

Alvium 1800 C-1236

IMX304

Global Shutter

4K, 4112x3008

Hirose FH55-22S-0.5SH

Xavier NX

Quark Carrier

Allied Expansion Board

CTI-L4T-XAVIER-NX-AVT-35.1.0
CTI Verified
Allied Vision

CSI/MIPI

Alvium 1800 C-158

IMX273

Global Shutter

1456x1088

Hirose FH55-22S-0.5SH

Xavier NX

Quark Carrier

Allied Expansion Board

CTI-L4T-XAVIER-NX-AVT-35.1.0
CTI Verified
Allied Vision

CSI/MIPI

Alvium 1800 C-2050

IMX183

Rolling Shutter

4K, 5376x3694

Hirose FH55-22S-0.5SH

Xavier NX

Quark Carrier

Allied Expansion Board

CTI-L4T-XAVIER-NX-AVT-35.1.0
CTI Verified
Allied Vision

CSI/MIPI

Alvium 1800 C-319

IMX265

Global Shutter

2048x1536

Hirose FH55-22S-0.5SH

Xavier NX

Quark Carrier

Allied Expansion Board

CTI-L4T-XAVIER-NX-AVT-35.1.0
CTI Verified
Allied Vision

CSI/MIPI

Alvium 1800 C-507

IMX264

Global Shutter

2464x2056

Hirose FH55-22S-0.5SH

Xavier NX

Quark Carrier

Allied Expansion Board

CTI-L4T-XAVIER-NX-AVT-35.1.0
CTI Verified
Allied Vision

CSI/MIPI

Alvium 1800 C-508

IMX250

Global Shutter

2464x2056

Hirose FH55-22S-0.5SH

Xavier NX

Quark Carrier

Allied Expansion Board

CTI-L4T-XAVIER-NX-AVT-35.1.0
CTI Verified
Allied Vision

CSI/MIPI

Alvium 1500 C-050

Python 480

Global Shutter

800x600

Hirose FH55-22S-0.5SH

Xavier NX

Photon – Jetson AI Camera Platform

Allied Expansion Board

CTI-L4T-XAVIER-NX-AVT-35.1.0
CTI Verified
Allied Vision

CSI/MIPI

Alvium 1500 C-120

AR0135CS

Global Shutter

1280x960

Hirose FH55-22S-0.5SH

Xavier NX

Photon – Jetson AI Camera Platform

Allied Expansion Board

CTI-L4T-XAVIER-NX-AVT-35.1.0
CTI Verified
Allied Vision

CSI/MIPI

Alvium 1500 C-210

AR0521

Rolling Shutter

1928x1088

Hirose FH55-22S-0.5SH

Xavier NX

Photon – Jetson AI Camera Platform

Allied Expansion Board

CTI-L4T-XAVIER-NX-AVT-35.1.0
CTI Verified
Allied Vision

CSI/MIPI

Alvium 1500 C-210

AR0521

Rolling Shutter

1928x1088

Hirose FH55-22S-0.5SH

Xavier NX

Photon – Jetson AI Camera Platform

Allied Expansion Board

CTI-L4T-XAVIER-NX-AVT-35.1.0
CTI Verified
Allied Vision

CSI/MIPI

Alvium 1500 C-500

AR0521

Rolling Shutter

2592x1944

Hirose FH55-22S-0.5SH

Xavier NX

Photon – Jetson AI Camera Platform

Allied Expansion Board

CTI-L4T-XAVIER-NX-AVT-35.1.0
CTI Verified
Allied Vision

CSI/MIPI

Alvium 1800 C-040

IMX287

Global Shutter

728x544

Hirose FH55-22S-0.5SH

Xavier NX

Photon – Jetson AI Camera Platform

Allied Expansion Board

CTI-L4T-XAVIER-NX-AVT-35.1.0
CTI Verified
Allied Vision

CSI/MIPI

Alvium 1800 C-1236

IMX304

Global Shutter

4K, 4112x3008

Hirose FH55-22S-0.5SH

Xavier NX

Photon – Jetson AI Camera Platform

Allied Expansion Board

CTI-L4T-XAVIER-NX-AVT-35.1.0
CTI Verified
Allied Vision

CSI/MIPI

Alvium 1800 C-158

IMX273

Global Shutter

1456x1088

Hirose FH55-22S-0.5SH

Xavier NX

Photon – Jetson AI Camera Platform

Allied Expansion Board

CTI-L4T-XAVIER-NX-AVT-35.1.0
CTI Verified
Allied Vision

CSI/MIPI

Alvium 1800 C-2050

IMX183

Rolling Shutter

4K, 5376x3694

Hirose FH55-22S-0.5SH

Xavier NX

Photon – Jetson AI Camera Platform

Allied Expansion Board

CTI-L4T-XAVIER-NX-AVT-35.1.0
CTI Verified
Allied Vision

CSI/MIPI

Alvium 1800 C-319

IMX265

Global Shutter

2048x1536

Hirose FH55-22S-0.5SH

Xavier NX

Photon – Jetson AI Camera Platform

Allied Expansion Board

CTI-L4T-XAVIER-NX-AVT-35.1.0
CTI Verified
Allied Vision

CSI/MIPI

Alvium 1800 C-507

IMX264

Global Shutter

2464x2056

Hirose FH55-22S-0.5SH

Xavier NX

Photon – Jetson AI Camera Platform

Allied Expansion Board

CTI-L4T-XAVIER-NX-AVT-35.1.0
CTI Verified
Allied Vision

CSI/MIPI

Alvium 1800 C-508

IMX250

Global Shutter

2464x2056

Hirose FH55-22S-0.5SH

Xavier NX

Photon – Jetson AI Camera Platform

Allied Expansion Board

CTI-L4T-XAVIER-NX-AVT-35.1.0
CTI Verified
Allied Vision

CSI/MIPI

Alvium 1500 C-050

Python 480

Global Shutter

800x600

Hirose FH55-22S-0.5SH

AGX Orin

Rogue for AGX Orin

Allied Expansion Board

CTI AGX ORIN AVT L4T r35.4.1-V001
CTI Verified
Allied Vision

CSI/MIPI

Alvium 1500 C-120

AR0135CS

Global Shutter

1280x960

Hirose FH55-22S-0.5SH

AGX Orin

Rogue for AGX Orin

Allied Expansion Board

CTI AGX ORIN AVT L4T r35.4.1-V001
CTI Verified
Allied Vision

CSI/MIPI

Alvium 1500 C-210

AR0521

Rolling Shutter

1928x1088

Hirose FH55-22S-0.5SH

AGX Orin

Rogue for AGX Orin

Allied Expansion Board

CTI AGX ORIN AVT L4T r35.4.1-V001
CTI Verified
Allied Vision

CSI/MIPI

Alvium 1500 C-210

AR0521

Rolling Shutter

1928x1088

Hirose FH55-22S-0.5SH

AGX Orin

Rogue for AGX Orin

Allied Expansion Board

CTI AGX ORIN AVT L4T r35.4.1-V001
CTI Verified
Allied Vision

CSI/MIPI

Alvium 1500 C-500

AR0521

Rolling Shutter

2592x1944

Hirose FH55-22S-0.5SH

AGX Orin

Rogue for AGX Orin

Allied Expansion Board

CTI AGX ORIN AVT L4T r35.4.1-V001
CTI Verified
Allied Vision

CSI/MIPI

Alvium 1800 C-040

IMX287

Global Shutter

728x544

Hirose FH55-22S-0.5SH

AGX Orin

Rogue for AGX Orin

Allied Expansion Board

CTI AGX ORIN AVT L4T r35.4.1-V001
CTI Verified
Allied Vision

CSI/MIPI

Alvium 1800 C-1236

IMX304

Global Shutter

4K, 4112x3008

Hirose FH55-22S-0.5SH

AGX Orin

Rogue for AGX Orin

Allied Expansion Board

CTI AGX ORIN AVT L4T r35.4.1-V001
CTI Verified
Allied Vision

CSI/MIPI

Alvium 1800 C-158

IMX273

Global Shutter

1456x1088

Hirose FH55-22S-0.5SH

AGX Orin

Rogue for AGX Orin

Allied Expansion Board

CTI AGX ORIN AVT L4T r35.4.1-V001
CTI Verified
Allied Vision

CSI/MIPI

Alvium 1800 C-2050

IMX183

Rolling Shutter

4K, 5376x3694

Hirose FH55-22S-0.5SH

AGX Orin

Rogue for AGX Orin

Allied Expansion Board

CTI AGX ORIN AVT L4T r35.4.1-V001
CTI Verified
Allied Vision

CSI/MIPI

Alvium 1800 C-319

IMX265

Global Shutter

2048x1536

Hirose FH55-22S-0.5SH

AGX Orin

Rogue for AGX Orin

Allied Expansion Board

CTI AGX ORIN AVT L4T r35.4.1-V001
CTI Verified
Allied Vision

CSI/MIPI

Alvium 1800 C-507

IMX264

Global Shutter

2464x2056

Hirose FH55-22S-0.5SH

AGX Orin

Rogue for AGX Orin

Allied Expansion Board

CTI AGX ORIN AVT L4T r35.4.1-V001
CTI Verified
Allied Vision

CSI/MIPI

Alvium 1800 C-508

IMX250

Global Shutter

2464x2056

Hirose FH55-22S-0.5SH

AGX Orin

Rogue for AGX Orin

Allied Expansion Board

CTI AGX ORIN AVT L4T r35.4.1-V001
CTI Verified
Allied Vision

CSI/MIPI

Alvium 1500 C-050

Python 480

Global Shutter

800x600

Hirose FH55-22S-0.5SH

AGX Orin

Anvil Embedded System

Allied Expansion Board

CTI AGX ORIN AVT L4T r35.4.1-V001
CTI Verified
Allied Vision

CSI/MIPI

Alvium 1500 C-120

AR0135CS

Global Shutter

1280x960

Hirose FH55-22S-0.5SH

AGX Orin

Anvil Embedded System

Allied Expansion Board

CTI AGX ORIN AVT L4T r35.4.1-V001
CTI Verified
Allied Vision

CSI/MIPI

Alvium 1500 C-210

AR0521

Rolling Shutter

1928x1088

Hirose FH55-22S-0.5SH

AGX Orin

Anvil Embedded System

Allied Expansion Board

CTI AGX ORIN AVT L4T r35.4.1-V001
Allied Vision

CSI/MIPI

Alvium 1500 C-210

AR0521

Rolling Shutter

1928x1088

Hirose FH55-22S-0.5SH

AGX Orin

Anvil Embedded System

Allied Expansion Board

CTI AGX ORIN AVT L4T r35.4.1-V001
Allied Vision

CSI/MIPI

Alvium 1500 C-500

AR0521

Rolling Shutter

2592x1944

Hirose FH55-22S-0.5SH

AGX Orin

Anvil Embedded System

Allied Expansion Board

CTI AGX ORIN AVT L4T r35.4.1-V001
CTI Verified
Allied Vision

CSI/MIPI

Alvium 1800 C-040

IMX287

Global Shutter

728x544

Hirose FH55-22S-0.5SH

AGX Orin

Anvil Embedded System

Allied Expansion Board

CTI AGX ORIN AVT L4T r35.4.1-V001
CTI Verified
Allied Vision

CSI/MIPI

Alvium 1800 C-1236

IMX304

Global Shutter

4K, 4112x3008

Hirose FH55-22S-0.5SH

AGX Orin

Anvil Embedded System

Allied Expansion Board

CTI AGX ORIN AVT L4T r35.4.1-V001
CTI Verified
Allied Vision

CSI/MIPI

Alvium 1800 C-158

IMX273

Global Shutter

1456x1088

Hirose FH55-22S-0.5SH

AGX Orin

Anvil Embedded System

Allied Expansion Board

CTI AGX ORIN AVT L4T r35.4.1-V001
CTI Verified
Allied Vision

CSI/MIPI

Alvium 1800 C-2050

IMX183

Rolling Shutter

4K, 5376x3694

Hirose FH55-22S-0.5SH

AGX Orin

Anvil Embedded System

Allied Expansion Board

CTI AGX ORIN AVT L4T r35.4.1-V001
CTI Verified
Allied Vision

CSI/MIPI

Alvium 1800 C-319

IMX265

Global Shutter

2048x1536

Hirose FH55-22S-0.5SH

AGX Orin

Anvil Embedded System

Allied Expansion Board

CTI AGX ORIN AVT L4T r35.4.1-V001
CTI Verified
Allied Vision

CSI/MIPI

Alvium 1800 C-507

IMX264

Global Shutter

2464x2056

Hirose FH55-22S-0.5SH

AGX Orin

Anvil Embedded System

Allied Expansion Board

CTI AGX ORIN AVT L4T r35.4.1-V001
CTI Verified
Allied Vision

CSI/MIPI

Alvium 1800 C-508

IMX250

Global Shutter

2464x2056

Hirose FH55-22S-0.5SH

AGX Orin

Anvil Embedded System

Allied Expansion Board

CTI AGX ORIN AVT L4T r35.4.1-V001
CTI Verified
Allied Vision

CSI/MIPI

Alvium 1500 C-050

Python 480

Global Shutter

800x600

Hirose FH55-22S-0.5SH

AGX Orin

Forge Carrier

Allied Expansion Board

CTI AGX ORIN AVT L4T r35.4.1-V001
CTI Verified
Allied Vision

CSI/MIPI

Alvium 1500 C-120

AR0135CS

Global Shutter

1280x960

Hirose FH55-22S-0.5SH

AGX Orin

Forge Carrier

Allied Expansion Board

CTI AGX ORIN AVT L4T r35.4.1-V001
CTI Verified
Allied Vision

CSI/MIPI

Alvium 1500 C-210

AR0521

Rolling Shutter

1928x1088

Hirose FH55-22S-0.5SH

AGX Orin

Forge Carrier

Allied Expansion Board

CTI AGX ORIN AVT L4T r35.4.1-V001
CTI Verified
Allied Vision

CSI/MIPI

Alvium 1500 C-210

AR0521

Rolling Shutter

1928x1088

Hirose FH55-22S-0.5SH

AGX Orin

Forge Carrier

Allied Expansion Board

CTI AGX ORIN AVT L4T r35.4.1-V001
CTI Verified
Allied Vision

CSI/MIPI

Alvium 1500 C-500

AR0521

Rolling Shutter

2592x1944

Hirose FH55-22S-0.5SH

AGX Orin

Forge Carrier

Allied Expansion Board

CTI AGX ORIN AVT L4T r35.4.1-V001
CTI Verified
Allied Vision

CSI/MIPI

Alvium 1800 C-040

IMX287

Global Shutter

728x544

Hirose FH55-22S-0.5SH

AGX Orin

Forge Carrier

Allied Expansion Board

CTI AGX ORIN AVT L4T r35.4.1-V001
CTI Verified
Allied Vision

CSI/MIPI

Alvium 1800 C-1236

IMX304

Global Shutter

4K, 4112x3008

Hirose FH55-22S-0.5SH

AGX Orin

Forge Carrier

Allied Expansion Board

CTI AGX ORIN AVT L4T r35.4.1-V001
CTI Verified
Allied Vision

CSI/MIPI

Alvium 1800 C-158

IMX273

Global Shutter

1456x1088

Hirose FH55-22S-0.5SH

AGX Orin

Forge Carrier

Allied Expansion Board

CTI AGX ORIN AVT L4T r35.4.1-V001
CTI Verified
Allied Vision

CSI/MIPI

Alvium 1800 C-2050

IMX183

Rolling Shutter

4K, 5376x3694

Hirose FH55-22S-0.5SH

AGX Orin

Forge Carrier

Allied Expansion Board

CTI AGX ORIN AVT L4T r35.4.1-V001
CTI Verified
Allied Vision

CSI/MIPI

Alvium 1800 C-319

IMX265

Global Shutter

2048x1536

Hirose FH55-22S-0.5SH

AGX Orin

Forge Carrier

Allied Expansion Board

CTI AGX ORIN AVT L4T r35.4.1-V001
CTI Verified
Allied Vision

CSI/MIPI

Alvium 1800 C-507

IMX264

Global Shutter

2464x2056

Hirose FH55-22S-0.5SH

AGX Orin

Forge Carrier

Allied Expansion Board

CTI AGX ORIN AVT L4T r35.4.1-V001
CTI Verified
Allied Vision

CSI/MIPI

Alvium 1800 C-508

IMX250

Global Shutter

2464x2056

Hirose FH55-22S-0.5SH

AGX Orin

Forge Carrier

Allied Expansion Board

CTI AGX ORIN AVT L4T r35.4.1-V001
CTI Verified
Allied Vision

FPD-Link III

Alvium FP3-210

AR0521

Rolling Shutter

1928x1088

FAKRA

AGX Xavier

Allied Vision MIPI Camera Board

CTI Expansion Board

CTI-L4T-AGX-AVT-35.3.1
CTI Verified
Allied Vision

FPD-Link III

Alvium FP3-210

AR0521

Rolling Shutter

1928x1088

FAKRA

AGX Xavier

Allied Vision MIPI Camera Board

CTI Expansion Board

CTI-L4T-AGX-AVT-35.3.1
CTI Verified
Allied Vision

FPD-Link III

Alvium FP3-500

AR0521

Rolling Shutter

2592x1944

FAKRA

AGX Xavier

Allied Vision MIPI Camera Board

CTI Expansion Board

CTI-L4T-AGX-AVT-35.3.1
CTI Verified
Allied Vision

FPD-Link III

Alvium FP3-040

IMX287

Global Shutter

728x544

FAKRA

AGX Xavier

Allied Vision MIPI Camera Board

CTI Expansion Board

CTI-L4T-AGX-AVT-35.3.1
CTI Verified
Allied Vision

FPD-Link III

Alvium FP3-1236

IMX304

Global Shutter

4K, 4112x3008

FAKRA

AGX Xavier

Allied Vision MIPI Camera Board

CTI Expansion Board

CTI-L4T-AGX-AVT-35.3.1
CTI Verified
Allied Vision

FPD-Link III

Alvium FP3-158

IMX273

Global Shutter

1456x1088

FAKRA

AGX Xavier

Allied Vision MIPI Camera Board

CTI Expansion Board

CTI-L4T-AGX-AVT-35.3.1
CTI Verified
Allied Vision

FPD-Link III

Alvium FP3-2050

IMX183

Rolling Shutter

4K, 5376x3694

FAKRA

AGX Xavier

Allied Vision MIPI Camera Board

CTI Expansion Board

CTI-L4T-AGX-AVT-35.3.1
CTI Verified
Allied Vision

FPD-Link III

Alvium FP3-319

IMX265

Global Shutter

2048x1536

FAKRA

AGX Xavier

Allied Vision MIPI Camera Board

CTI Expansion Board

CTI-L4T-AGX-AVT-35.3.1
CTI Verified
Allied Vision

FPD-Link III

Alvium FP3-507

IMX264

Global Shutter

2464x2056

FAKRA

AGX Xavier

Allied Vision MIPI Camera Board

CTI Expansion Board

CTI-L4T-AGX-AVT-35.3.1
CTI Verified
Allied Vision

FPD-Link III

Alvium FP3-508

IMX250

Global Shutter

2464x2056

FAKRA

AGX Xavier

Allied Vision MIPI Camera Board

CTI Expansion Board

CTI-L4T-AGX-AVT-35.3.1
CTI Verified
Allied Vision

FPD-Link III

Alvium FP3-2460

IMX540

Global Shutter

5328 × 4608

FAKRA

AGX Xavier

Allied Vision MIPI Camera Board

CTI Expansion Board

CTI-L4T-AGX-AVT-35.3.1
CTI Verified
Allied Vision

FPD-Link III

Alvium FP3-1240

IMX226

Rolling Shutter

4024 × 3036

FAKRA

AGX Xavier

Allied Vision MIPI Camera Board

CTI Expansion Board

CTI-L4T-AGX-AVT-35.3.1
CTI Verified
Allied Vision

FPD-Link III

Alvium FP3-240

IMX392

Global Shutter

1936 × 1216

FAKRA

AGX Xavier

Allied Vision MIPI Camera Board

CTI Expansion Board

CTI-L4T-AGX-AVT-35.3.1
CTI Verified
Allied Vision

FPD-Link III

Alvium FP3-210

AR0521

Rolling Shutter

1928x1088

FAKRA

AGX Xavier

Rogue + MIPI Camera Board

CTI Expansion Board

CTI-L4T-AGX-AVT-35.3.1
CTI Verified
Allied Vision

FPD-Link III

Alvium FP3-210

AR0521

Rolling Shutter

1928x1088

FAKRA

AGX Xavier

Rogue + MIPI Camera Board

CTI Expansion Board

CTI-L4T-AGX-AVT-35.3.1
CTI Verified
Allied Vision

FPD-Link III

Alvium FP3-500

AR0521

Rolling Shutter

2592x1944

FAKRA

AGX Xavier

Rogue + MIPI Camera Board

CTI Expansion Board

CTI-L4T-AGX-AVT-35.3.1
CTI Verified
Allied Vision

FPD-Link III

Alvium FP3-040

IMX287

Global Shutter

728x544

FAKRA

AGX Xavier

Rogue + MIPI Camera Board

CTI Expansion Board

CTI-L4T-AGX-AVT-35.3.1
CTI Verified
Allied Vision

FPD-Link III

Alvium FP3-1236

IMX304

Global Shutter

4K, 4112x3008

FAKRA

AGX Xavier

Rogue + MIPI Camera Board

CTI Expansion Board

CTI-L4T-AGX-AVT-35.3.1
CTI Verified
Allied Vision

FPD-Link III

Alvium FP3-158

IMX273

Global Shutter

1456x1088

FAKRA

AGX Xavier

Rogue + MIPI Camera Board

CTI Expansion Board

CTI-L4T-AGX-AVT-35.3.1
CTI Verified
Allied Vision

FPD-Link III

Alvium FP3-2050

IMX183

Rolling Shutter

4K, 5376x3694

FAKRA

AGX Xavier

Rogue + MIPI Camera Board

CTI Expansion Board

CTI-L4T-AGX-AVT-35.3.1
CTI Verified
Allied Vision

FPD-Link III

Alvium FP3-319

IMX265

Global Shutter

2048x1536

FAKRA

AGX Xavier

Rogue + MIPI Camera Board

CTI Expansion Board

CTI-L4T-AGX-AVT-35.3.1
CTI Verified
Allied Vision

FPD-Link III

Alvium FP3-507

IMX264

Global Shutter

2464x2056

FAKRA

AGX Xavier

Rogue + MIPI Camera Board

CTI Expansion Board

CTI-L4T-AGX-AVT-35.3.1
CTI Verified
Allied Vision

FPD-Link III

Alvium FP3-508

IMX250

Global Shutter

2464x2056

FAKRA

AGX Xavier

Rogue + MIPI Camera Board

CTI Expansion Board

CTI-L4T-AGX-AVT-35.3.1
CTI Verified
Allied Vision

FPD-Link III

Alvium FP3-210

AR0521

Rolling Shutter

1928x1088

FAKRA

AGX Xavier

Rogue-X + MIPI Camera Board

CTI Expansion Board

CTI-L4T-AGX-AVT-35.3.1
CTI Verified
Allied Vision

FPD-Link III

Alvium FP3-210

AR0521

Rolling Shutter

1928x1088

FAKRA

AGX Xavier

Rogue-X + MIPI Camera Board

CTI Expansion Board

CTI-L4T-AGX-AVT-35.3.1
CTI Verified
Allied Vision

FPD-Link III

Alvium FP3-500

AR0521

Rolling Shutter

2592x1944

FAKRA

AGX Xavier

Rogue-X + MIPI Camera Board

CTI Expansion Board

CTI-L4T-AGX-AVT-35.3.1
CTI Verified
Allied Vision

FPD-Link III

Alvium FP3-040

IMX287

Global Shutter

728x544

FAKRA

AGX Xavier

Rogue-X + MIPI Camera Board

CTI Expansion Board

CTI-L4T-AGX-AVT-35.3.1
CTI Verified
Allied Vision

FPD-Link III

Alvium FP3-1236

IMX304

Global Shutter

4K, 4112x3008

FAKRA

AGX Xavier

Rogue-X + MIPI Camera Board

CTI Expansion Board

CTI-L4T-AGX-AVT-35.3.1
CTI Verified
Allied Vision

FPD-Link III

Alvium FP3-158

IMX273

Global Shutter

1456x1088

FAKRA

AGX Xavier

Rogue-X + MIPI Camera Board

CTI Expansion Board

CTI-L4T-AGX-AVT-35.3.1
CTI Verified
Allied Vision

FPD-Link III

Alvium FP3-2050

IMX183

Rolling Shutter

4K, 5376x3694

FAKRA

AGX Xavier

Rogue-X + MIPI Camera Board

CTI Expansion Board

CTI-L4T-AGX-AVT-35.3.1
CTI Verified
Allied Vision

FPD-Link III

Alvium FP3-319

IMX265

Global Shutter

2048x1536

FAKRA

AGX Xavier

Rogue-X + MIPI Camera Board

CTI Expansion Board

CTI-L4T-AGX-AVT-35.3.1
CTI Verified
Allied Vision

FPD-Link III

Alvium FP3-507

IMX264

Global Shutter

2464x2056

FAKRA

AGX Xavier

Rogue-X + MIPI Camera Board

CTI Expansion Board

CTI-L4T-AGX-AVT-35.3.1
CTI Verified
Allied Vision

FPD-Link III

Alvium FP3-508

IMX250

Global Shutter

2464x2056

FAKRA

AGX Xavier

Rogue-X + MIPI Camera Board

CTI Expansion Board

CTI-L4T-AGX-AVT-35.3.1
CTI Verified
Allied Vision

FPD-Link III

Alvium FP3-210

AR0521

Rolling Shutter

1928x1088

FAKRA

Xavier NX

Quark Carrier

Allied Expansion Board

CTI-L4T-XAVIER-NX-AVT-35.1.0
CTI Verified
Allied Vision

FPD-Link III

Alvium FP3-210

AR0521

Rolling Shutter

1928x1088

FAKRA

Xavier NX

Quark Carrier

Allied Expansion Board

CTI-L4T-XAVIER-NX-AVT-35.1.0
CTI Verified
Allied Vision

FPD-Link III

Alvium FP3-500

AR0521

Rolling Shutter

2592x1944

FAKRA

Xavier NX

Quark Carrier

Allied Expansion Board

CTI-L4T-XAVIER-NX-AVT-35.1.0
CTI Verified
Allied Vision

FPD-Link III

Alvium FP3-040

IMX287

Global Shutter

728x544

FAKRA

Xavier NX

Quark Carrier

Allied Expansion Board

CTI-L4T-XAVIER-NX-AVT-35.1.0
CTI Verified
Allied Vision

FPD-Link III

Alvium FP3-1236

IMX304

Global Shutter

4K, 4112x3008

FAKRA

Xavier NX

Quark Carrier

Allied Expansion Board

CTI-L4T-XAVIER-NX-AVT-35.1.0
CTI Verified
Allied Vision

FPD-Link III

Alvium FP3-158

IMX273

Global Shutter

1456x1088

FAKRA

Xavier NX

Quark Carrier

Allied Expansion Board

CTI-L4T-XAVIER-NX-AVT-35.1.0
CTI Verified
Allied Vision

FPD-Link III

Alvium FP3-2050

IMX183

Rolling Shutter

4K, 5376x3694

FAKRA

Xavier NX

Quark Carrier

Allied Expansion Board

CTI-L4T-XAVIER-NX-AVT-35.1.0
CTI Verified
Allied Vision

FPD-Link III

Alvium FP3-319

IMX265

Global Shutter

2048x1536

FAKRA

Xavier NX

Quark Carrier

Allied Expansion Board

CTI-L4T-XAVIER-NX-AVT-35.1.0
CTI Verified
Allied Vision

FPD-Link III

Alvium FP3-507

IMX264

Global Shutter

2464x2056

FAKRA

Xavier NX

Quark Carrier

Allied Expansion Board

CTI-L4T-XAVIER-NX-AVT-35.1.0
CTI Verified
Allied Vision

FPD-Link III

Alvium FP3-508

IMX250

Global Shutter

2464x2056

FAKRA

Xavier NX

Quark Carrier

Allied Expansion Board

CTI-L4T-XAVIER-NX-AVT-35.1.0
CTI Verified
Allied Vision

FPD-Link III

Alvium FP3-210

AR0521

Rolling Shutter

1928x1088

FAKRA

AGX Orin

Rogue for AGX Orin

Allied Expansion Board

CTI AGX ORIN AVT L4T r35.3.1-V002
CTI Verified
Allied Vision

FPD-Link III

Alvium FP3-210

AR0521

Rolling Shutter

1928x1088

FAKRA

AGX Orin

Rogue for AGX Orin

Allied Expansion Board

CTI AGX ORIN AVT L4T r35.3.1-V002
CTI Verified
Allied Vision

FPD-Link III

Alvium FP3-500

AR0521

Rolling Shutter

2592x1944

FAKRA

AGX Orin

Rogue for AGX Orin

Allied Expansion Board

CTI AGX ORIN AVT L4T r35.3.1-V002
CTI Verified
Allied Vision

FPD-Link III

Alvium FP3-040

IMX287

Global Shutter

728x544

FAKRA

AGX Orin

Rogue for AGX Orin

Allied Expansion Board

CTI AGX ORIN AVT L4T r35.3.1-V002
CTI Verified
Allied Vision

FPD-Link III

Alvium FP3-1236

IMX304

Global Shutter

4K, 4112x3008

FAKRA

AGX Orin

Rogue for AGX Orin

Allied Expansion Board

CTI AGX ORIN AVT L4T r35.3.1-V002
CTI Verified
Allied Vision

FPD-Link III

Alvium FP3-158

IMX273

Global Shutter

1456x1088

FAKRA

AGX Orin

Rogue for AGX Orin

Allied Expansion Board

CTI AGX ORIN AVT L4T r35.3.1-V002
CTI Verified
Allied Vision

FPD-Link III

Alvium FP3-2050

IMX183

Rolling Shutter

4K, 5376x3694

FAKRA

AGX Orin

Rogue for AGX Orin

Allied Expansion Board

CTI AGX ORIN AVT L4T r35.3.1-V002
CTI Verified
Allied Vision

FPD-Link III

Alvium FP3-319

IMX265

Global Shutter

2048x1536

FAKRA

AGX Orin

Rogue for AGX Orin

Allied Expansion Board

CTI AGX ORIN AVT L4T r35.3.1-V002
CTI Verified
Allied Vision

FPD-Link III

Alvium FP3-507

IMX264

Global Shutter

2464x2056

FAKRA

AGX Orin

Rogue for AGX Orin

Allied Expansion Board

CTI AGX ORIN AVT L4T r35.3.1-V002
CTI Verified
Allied Vision

FPD-Link III

Alvium FP3-508

IMX250

Global Shutter

2464x2056

FAKRA

AGX Orin

Rogue for AGX Orin

Allied Expansion Board

CTI AGX ORIN AVT L4T r35.3.1-V002
CTI Verified
Allied Vision

FPD-Link III

Alvium FP3-210

AR0521

Rolling Shutter

1928x1088

FAKRA

AGX Orin

Anvil Embedded System

Allied Expansion Board

CTI AGX ORIN AVT L4T r35.3.1-V002
CTI Verified
Allied Vision

FPD-Link III

Alvium FP3-210

AR0521

Rolling Shutter

1928x1088

FAKRA

AGX Orin

Anvil Embedded System

Allied Expansion Board

CTI AGX ORIN AVT L4T r35.3.1-V002
CTI Verified
Allied Vision

FPD-Link III

Alvium FP3-500

AR0521

Rolling Shutter

2592x1944

FAKRA

AGX Orin

Anvil Embedded System

Allied Expansion Board

CTI AGX ORIN AVT L4T r35.3.1-V002
CTI Verified
Allied Vision

FPD-Link III

Alvium FP3-040

IMX287

Global Shutter

728x544

FAKRA

AGX Orin

Anvil Embedded System

Allied Expansion Board

CTI AGX ORIN AVT L4T r35.3.1-V002
CTI Verified
Allied Vision

FPD-Link III

Alvium FP3-1236

IMX304

Global Shutter

4K, 4112x3008

FAKRA

AGX Orin

Anvil Embedded System

Allied Expansion Board

CTI AGX ORIN AVT L4T r35.3.1-V002
CTI Verified
Allied Vision

FPD-Link III

Alvium FP3-158

IMX273

Global Shutter

1456x1088

FAKRA

AGX Orin

Anvil Embedded System

Allied Expansion Board

CTI AGX ORIN AVT L4T r35.3.1-V002
CTI Verified
Allied Vision

FPD-Link III

Alvium FP3-2050

IMX183

Rolling Shutter

4K, 5376x3694

FAKRA

AGX Orin

Anvil Embedded System

Allied Expansion Board

CTI AGX ORIN AVT L4T r35.3.1-V002
CTI Verified
Allied Vision

FPD-Link III

Alvium FP3-319

IMX265

Global Shutter

2048x1536

FAKRA

AGX Orin

Anvil Embedded System

Allied Expansion Board

CTI AGX ORIN AVT L4T r35.3.1-V002
CTI Verified
Allied Vision

FPD-Link III

Alvium FP3-507

IMX264

Global Shutter

2464x2056

FAKRA

AGX Orin

Anvil Embedded System

Allied Expansion Board

CTI AGX ORIN AVT L4T r35.3.1-V002
CTI Verified
Allied Vision

FPD-Link III

Alvium FP3-508

IMX250

Global Shutter

2464x2056

FAKRA

AGX Orin

Anvil Embedded System

Allied Expansion Board

CTI AGX ORIN AVT L4T r35.3.1-V002
CTI Verified
Allied Vision

FPD-Link III

Alvium FP3-210

AR0521

Rolling Shutter

1928x1088

FAKRA

AGX Orin

Forge Carrier

Allied Expansion Board

CTI AGX ORIN AVT L4T r35.3.1-V002
CTI Verified
Allied Vision

FPD-Link III

Alvium FP3-210

AR0521

Rolling Shutter

1928x1088

FAKRA

AGX Orin

Forge Carrier

Allied Expansion Board

CTI AGX ORIN AVT L4T r35.3.1-V002
CTI Verified
Allied Vision

FPD-Link III

Alvium FP3-500

AR0521

Rolling Shutter

2592x1944

FAKRA

AGX Orin

Forge Carrier

Allied Expansion Board

CTI AGX ORIN AVT L4T r35.3.1-V002
CTI Verified
Allied Vision

FPD-Link III

Alvium FP3-040

IMX287

Global Shutter

728x544

FAKRA

AGX Orin

Forge Carrier

Allied Expansion Board

CTI AGX ORIN AVT L4T r35.3.1-V002
CTI Verified
Allied Vision

FPD-Link III

Alvium FP3-1236

IMX304

Global Shutter

4K, 4112x3008

FAKRA

AGX Orin

Forge Carrier

Allied Expansion Board

CTI AGX ORIN AVT L4T r35.3.1-V002
CTI Verified
Allied Vision

FPD-Link III

Alvium FP3-158

IMX273

Global Shutter

1456x1088

FAKRA

AGX Orin

Forge Carrier

Allied Expansion Board

CTI AGX ORIN AVT L4T r35.3.1-V002
CTI Verified
Allied Vision

FPD-Link III

Alvium FP3-2050

IMX183

Rolling Shutter

4K, 5376x3694

FAKRA

AGX Orin

Forge Carrier

Allied Expansion Board

CTI AGX ORIN AVT L4T r35.3.1-V002
CTI Verified
Allied Vision

FPD-Link III

Alvium FP3-319

IMX265

Global Shutter

2048x1536

FAKRA

AGX Orin

Forge Carrier

Allied Expansion Board

CTI AGX ORIN AVT L4T r35.3.1-V002
CTI Verified
Allied Vision

FPD-Link III

Alvium FP3-507

IMX264

Global Shutter

2464x2056

FAKRA

AGX Orin

Forge Carrier

Allied Expansion Board

CTI AGX ORIN AVT L4T r35.3.1-V002
CTI Verified
Allied Vision

FPD-Link III

Alvium FP3-508

IMX250

Global Shutter

2464x2056

FAKRA

AGX Orin

Forge Carrier

Allied Expansion Board

CTI AGX ORIN AVT L4T r35.3.1-V002
CTI Verified
Arducam

CSI/MIPI

Arducam IMX477

IMX477

Global Shutter

4056 x 3040

Nano

Photon – Jetson AI Camera Platform

Direct to Board

CTI-L4T-NANO-32.7.2-V002
CTI Verified
Arducam

CSI/MIPI

Arducam IMX477

IMX477

Global Shutter

4056 x 3040

Xavier NX

Photon – Jetson AI Camera Platform

Direct to Board

NX L4T r35.3.1 V003 BSP
CTI Verified
Arducam

CSI/MIPI

Arducam IMX477

IMX477

Global Shutter

4056 x 3040

Nano

Quark Carrier

Direct to Board

CTI-L4T-NANO-32.7.2-V002
CTI Verified
Arducam

CSI/MIPI

Arducam IMX477

IMX477

Global Shutter

4056 x 3040

Xavier NX

Quark Carrier

Direct to Board

NX L4T r35.3.1 V003 BSP
Arducam

CSI/MIPI

Arducam IMX477

IMX477

Global Shutter

4056 x 3040

TX2 NX

Photon – Jetson AI Camera Platform

Direct to Board

CTI-L4T-TX2-NX-32.7.2-V003
Arducam

CSI/MIPI

Arducam IMX477

IMX477

Global Shutter

4056 x 3040

TX2 NX

Quark Carrier

Direct to Board

CTI-L4T-TX2-NX-32.7.2-V003
CTI Verified
Basler

CSI/MIPI

daA2500-60mci

AR0521

Rolling Shutter

5MP (2560 x 1920)

Hirose 28-pin ZIF

Xavier NX

Photon – Jetson AI Camera Platform

Basler Adapter Board

XAVIER NX - BASLER - L4T r35.4.1 V001 BSP
CTI Verified
Basler

CSI/MIPI

daA4200-30mci

AR1335

Rolling Shutter

13MP (4208 x 3120)

Hirose 28-pin ZIF

Xavier NX

Photon – Jetson AI Camera Platform

Basler Adapter Board

XAVIER NX - BASLER - L4T r35.4.1 V001 BSP
CTI Verified
Basler

CSI/MIPI

daA2500-60mci

AR0521

Rolling Shutter

5MP (2560 x 1920)

Hirose 28-pin ZIF

Xavier NX

Quark Carrier

Basler Adapter Board

XAVIER NX - BASLER - L4T r35.4.1 V001 BSP
CTI Verified
Basler

CSI/MIPI

daA4200-30mci

AR1335

Rolling Shutter

13MP (4208 x 3120)

Hirose 28-pin ZIF

Xavier NX

Quark Carrier

Basler Adapter Board

XAVIER NX - BASLER - L4T r35.4.1 V001 BSP
CTI Verified
e-con Systems

CSI/MIPI

e-CAM30_CUNANO

AR0330

Rolling Shutter

3.4MP

Dual LSS-110-01-FDV-A

TX2 NX

Photon – Jetson AI Camera Platform

Direct to Board

CTI-L4T-TX2-NX-32.7.2-V001
CTI Verified
e-con Systems

CSI/MIPI

e-CAM50_CUNANO

AR0521

Rolling Shutter

5MP

Dual LSS-110-01-FDV-A

Nano

Photon – Jetson AI Camera Platform

Direct to Board

CTI-L4T-NANO-32.7.2-V002
CTI Verified
e-con Systems

CSI/MIPI

e-CAM50_CUNX

AR0521

Rolling Shutter

5MP

Dual LSS-110-01-FDV-A

Xavier NX

Photon – Jetson AI Camera Platform

Direct to Board

NX L4T r32.7.3 V001 BSP
CTI Verified
e-con Systems

CSI/MIPI

e-CAM50_CUNANO

AR0521

Rolling Shutter

5MP

Dual LSS-110-01-FDV-A

Nano

Quark Carrier

Direct to Board

CTI-L4T-NANO-32.7.2-V002
CTI Verified
e-con Systems

CSI/MIPI

e-CAM50_CUNX

AR0521

Rolling Shutter

5MP

Dual LSS-110-01-FDV-A

Xavier NX

Quark Carrier

Direct to Board

NX L4T r32.7.3 V001 BSP
CTI Verified
e-con Systems

CSI/MIPI

ECON: e-CAM80

IMX415

Rolling Shutter

3.4 MP (2304 x 1536)

FAKRA

Xavier NX

Rudi-NX

Direct to Device

NX L4T r32.7.3 V001 BSP
CTI Verified
e-con Systems

CSI/MIPI

ECON: e-CAM80

IMX415

Rolling Shutter

3.4 MP (2304 x 1536)

FAKRA

Xavier NX

Quark Carrier

Direct to Device

NX L4T r32.7.3 V001 BSP
CTI Verified
e-con Systems

CSI/MIPI

ECON: e-CAM80

IMX415

Rolling Shutter

3.4 MP (2304 x 1536)

FAKRA

Xavier NX

Photon – Jetson AI Camera Platform

Direct to Device

NX L4T r32.7.3 V001 BSP
CTI Verified
e-con Systems

CSI/MIPI

ECON: e-CAM80

IMX415

Rolling Shutter

3.4 MP (2304 x 1536)

FAKRA

Nano

Quark Carrier

Direct to Device

CTI-L4T-NANO-32.7.2-V002
CTI Verified
e-con Systems

CSI/MIPI

ECON: e-CAM80

IMX415

Rolling Shutter

3.4 MP (2304 x 1536)

FAKRA

Nano

Photon – Jetson AI Camera Platform

Direct to Device

CTI-L4T-NANO-32.7.2-V002
CTI Verified
e-con Systems

CSI/MIPI

ECON: e-CAM80

IMX415

Rolling Shutter

3.4 MP (2304 x 1536)

FAKRA

TX2 NX

Quark Carrier

Direct to Device

CTI-L4T-TX2-NX-32.7.2-V003
CTI Verified
e-con Systems

CSI/MIPI

ECON: e-CAM80

IMX415

Rolling Shutter

3.4 MP (2304 x 1536)

FAKRA

TX2 NX

Photon – Jetson AI Camera Platform

Direct to Device

CTI-L4T-TX2-NX-32.7.2-V003
CTI Verified
e-con Systems

CSI/MIPI

ECON: e-CAM30

AR0330

Rolling Shutter

4K UHD (3840 x 2160)

FAKRA

Xavier NX

Rudi-NX

Direct to Device

NX L4T r32.7.3 V001 BSP
CTI Verified
e-con Systems

GMSL

ECON: e-CAM30

AR0330

Rolling Shutter

4K UHD (3840 x 2160)

FAKRA

Xavier NX

Quark Carrier

Direct to Device

NX L4T r32.7.3 V001 BSP
CTI Verified
e-con Systems

GMSL

ECON: e-CAM30

AR0330

Rolling Shutter

4K UHD (3840 x 2160)

FAKRA

Xavier NX

Photon – Jetson AI Camera Platform

Direct to Device

NX L4T r32.7.3 V001 BSP
CTI Verified
e-con Systems

GMSL

ECON: e-CAM30

AR0330

Rolling Shutter

4K UHD (3840 x 2160)

FAKRA

Nano

Quark Carrier

Direct to Device

CTI-L4T-NANO-32.7.2-V002
CTI Verified
e-con Systems

GMSL

ECON: e-CAM30

AR0330

Rolling Shutter

4K UHD (3840 x 2160)

FAKRA

Nano

Photon – Jetson AI Camera Platform

Direct to Device

CTI-L4T-NANO-32.7.2-V002
CTI Verified
e-con Systems

GMSL

ECON: e-CAM30

AR0330

Rolling Shutter

4K UHD (3840 x 2160)

FAKRA

TX2 NX

Quark Carrier

Direct to Device

CTI-L4T-TX2-NX-32.7.2-V003
CTI Verified
e-con Systems

GMSL

ECON: e-CAM30

AR0330

Rolling Shutter

4K UHD (3840 x 2160)

FAKRA

TX2 NX

Photon – Jetson AI Camera Platform

Direct to Device

CTI-L4T-TX2-NX-32.7.2-V003
CTI Verified
e-con Systems

GMSL

ECON: e-CAM82

IMX415

Rolling Shutter

8 MP(3864 x 2176)

USB

AGX Orin

Rogue for AGX Orin

Direct to Device

CTI AGX ORIN L4T r35.3.1-V005
CTI Verified
e-con Systems

GMSL

ECON: e-CAM82

IMX415

Rolling Shutter

8 MP(3864 x 2176)

USB

AGX Orin

Anvil Embedded System

Direct to Device

CTI AGX ORIN L4T r35.3.1-V005
CTI Verified
e-con Systems

GMSL

ECON: e-CAM82

IMX415

Rolling Shutter

8 MP(3864 x 2176)

USB

AGX Orin

Forge Carrier

Direct to Device

CTI AGX ORIN L4T r35.3.1-V005
CTI Verified
e-con Systems

GMSL

ECON: e-CAM24

AR0234

Global Shutter

2.3 MP (1920 x 1200)

FAKRA

Xavier NX

Rudi-NX

Direct to Device

NX L4T r32.6.1 BSP
CTI Verified
e-con Systems

GMSL

ECON: e-CAM24

AR0234

Global Shutter

2.3 MP (1920 x 1200)

FAKRA

Xavier NX

Quark Carrier

Direct to Device

NX L4T r32.7.3 V001 BSP
CTI Verified
e-con Systems

GMSL

ECON: e-CAM24

AR0234

Global Shutter

2.3 MP (1920 x 1200)

FAKRA

Xavier NX

Photon – Jetson AI Camera Platform

Direct to Device

NX L4T r32.7.3 V001 BSP
CTI Verified
e-con Systems

GMSL

ECON: e-CAM24

AR0234

Global Shutter

2.3 MP (1920 x 1200)

FAKRA

Nano

Quark Carrier

Direct to Device

CTI-L4T-NANO-32.7.2-V002
CTI Verified
e-con Systems

GMSL

ECON: e-CAM24

AR0234

Global Shutter

2.3 MP (1920 x 1200)

FAKRA

Nano

Photon – Jetson AI Camera Platform

Direct to Device

CTI-L4T-NANO-32.7.2-V002
CTI Verified
e-con Systems

GMSL

ECON: e-CAM24

AR0234

Global Shutter

2.3 MP (1920 x 1200)

FAKRA

TX2 NX

Quark Carrier

Direct to Device

CTI-L4T-TX2-NX-32.7.2-V003
CTI Verified
e-con Systems

CSI/MIPI

ECON: e-CAM24

AR0234

Global Shutter

2.3 MP (1920 x 1200)

FAKRA

TX2 NX

Photon – Jetson AI Camera Platform

Direct to Device

CTI-L4T-TX2-NX-32.7.2-V003
CTI Verified
e-con Systems

CSI/MIPI

e-CAM80_CUNX

IMX415

Rolling Shutter

4K

Dual LSS-110-01-FDV-A

Xavier NX

Quark Carrier

Direct to Board

NX L4T r32.7.3 V001 BSP
CTI Verified
e-con Systems

GMSL

SturdeCAM25 (NileCAM25)

AR0234

Global Shutter

2 MP (1920 x 1200)

FAKRA

AGX Xavier

Rogue

CTI Expansion Board,Direct to Device

AGX L4T r32.7.2 BSP
CTI Verified
e-con Systems

GMSL

SturdeCAM20

AR0230AT

Rolling Shutter

FAKRA

AGX Xavier

Rogue + Xavier GMSL Camera Platform

CTI Expansion Board

AGX L4T r32.7.2 BSP
CTI Verified
e-con Systems

GMSL

NileCAM30 - GMSL 1

AR0330

Rolling Shutter

2304 x 1536

FAKRA

AGX Xavier

Rogue + Xavier GMSL Camera Platform

CTI Expansion Board

AGX L4T r32.7.2 BSP
CTI Verified
e-con Systems

GMSL2

NileCAM21 - GMSL 2

AR0233

Rolling Shutter

2048 x 1280

FAKRA

AGX Xavier

Rogue + Xavier GMSL Camera Platform

CTI Expansion Board

AGX L4T r32.7.2 BSP
CTI Verified
e-con Systems

GMSL

SturdeCAM20

AR0230AT

Rolling Shutter

FAKRA

AGX Xavier

Rudi-AGX

Direct to Device

AGX L4T r32.7.2 BSP
CTI Verified
e-con Systems

GMSL

NileCAM30 - GMSL 1

AR0330

Rolling Shutter

2304 x 1536

FAKRA

AGX Xavier

Rudi-AGX

Direct to Device

AGX L4T r32.7.2 BSP
CTI Verified
e-con Systems

GMSL2

NileCAM21 - GMSL 2

AR0233

Rolling Shutter

2048 x 1280

FAKRA

AGX Xavier

Rudi-AGX

Direct to Device

AGX L4T r32.7.2 BSP
CTI Verified
e-con Systems

GMSL

SturdeCAM25 (NileCAM25)

AR0234

Global Shutter

2 MP (1920 x 1200)

FAKRA

AGX Xavier

Rudi-AGX

CTI Expansion Board,Direct to Device

AGX L4T r32.7.2 BSP
CTI Verified
e-con Systems

GMSL

SturdeCAM20

AR0230AT

Rolling Shutter

FAKRA

AGX Xavier

Rogue-X

Direct to Device

AGX L4T r32.7.2 BSP
CTI Verified
e-con Systems

GMSL

NileCAM30 - GMSL 1

AR0330

Rolling Shutter

2304 x 1536

FAKRA

AGX Xavier

Rogue-X

Direct to Device

AGX L4T r32.7.2 BSP
CTI Verified
e-con Systems

GMSL2

NileCAM21 - GMSL 2

AR0233

Rolling Shutter

2048 x 1280

FAKRA

AGX Xavier

Rogue-X

Direct to Device

AGX L4T r32.7.2 BSP
CTI Verified
e-con Systems

GMSL

SturdeCAM25 (NileCAM25)

AR0234

Global Shutter

2 MP (1920 x 1200)

FAKRA

AGX Xavier

Rogue-X

CTI Expansion Board,Direct to Device

AGX L4T r32.7.2 BSP
CTI Verified
e-con Systems

GMSL

SturdeCAM20

AR0230AT

Rolling Shutter

FAKRA

AGX Xavier

Rogue-X2

Direct to Device

AGX L4T r32.7.2 BSP
CTI Verified
e-con Systems

GMSL

NileCAM30 - GMSL 1

AR0330

Rolling Shutter

2304 x 1536

FAKRA

AGX Xavier

Rogue-X2

Direct to Device

AGX L4T r32.7.2 BSP
CTI Verified
e-con Systems

GMSL2

NileCAM21 - GMSL

AR0233

Rolling Shutter

2048 x 1280

FAKRA

AGX Xavier

Rogue-X2

Direct to Device

AGX L4T r32.7.2 BSP
CTI Verified
e-con Systems

GMSL

SturdeCAM25 (NileCAM25)

AR0234

Global Shutter

2 MP (1920 x 1200)

FAKRA

AGX Xavier

Rogue-X2

CTI Expansion Board,Direct to Device

AGX L4T r32.7.2 BSP
CTI Verified
e-con Systems

GMSL2

NileCAM21 - GMSL 2

AR0233

Rolling Shutter

2048 x 1280

FAKRA

AGX Orin

Rogue for AGX Orin

Direct to Device

CTI AGX ORIN L4T r35.4.1-V002
CTI Verified
e-con Systems

GMSL2

NileCAM21 - GMSL 2

AR0233

Rolling Shutter

2048 x 1280

FAKRA

AGX Orin

Anvil Embedded System

Direct to Device

CTI AGX ORIN L4T r35.4.1-V002
CTI Verified
e-con Systems

GMSL2

NileCAM21 - GMSL 2

AR0233

Rolling Shutter

2048 x 1280

FAKRA

AGX Orin

Forge Carrier

Direct to Device

CTI AGX ORIN L4T r35.4.1-V002
CTI Verified
e-con Systems

GMSL2

NileCAM82 - GMSL 2

IMX485

Rolling Shutter

3840 x 2160

FAKRA

AGX Orin

Rogue for AGX Orin

Direct to Device

CTI AGX ORIN L4T r35.4.1-V003
CTI Verified
e-con Systems

GMSL2

NileCAM82 - GMSL 2

IMX485

Rolling Shutter

3840 x 2160

FAKRA

AGX Orin

Anvil Embedded System

Direct to Device

CTI AGX ORIN L4T r35.4.1-V003
CTI Verified
e-con Systems

GMSL2

NileCAM82 - GMSL 2

IMX485

Rolling Shutter

3840 x 2160

FAKRA

AGX Orin

Forge Carrier

Direct to Device

CTI AGX ORIN L4T r35.4.1-V003
CTI Verified
e-con Systems

GMSL

SturdeCAM20

AR0230AT

Rolling Shutter

FAKRA

Xavier NX

Rudi-NX

Direct to Device

NX L4T r32.7.3 V001 BSP
CTI Verified
e-con Systems

GMSL

NileCAM30 - GMSL 1

AR0330

Rolling Shutter

2304 x 1536

FAKRA

Xavier NX

Rudi-NX

Direct to Device

NX L4T r32.7.3 V001 BSP
CTI Verified
e-con Systems

GMSL2

NileCAM21 - GMSL 2

AR0233

Rolling Shutter

2048 x 1280

FAKRA

Xavier NX

Rudi-NX

Direct to Device

NX L4T r32.7.3 V001 BSP
CTI Verified
e-con Systems

GMSL

NileCAM30 - GMSL 1

AR0330

Rolling Shutter

2304 x 1536

FAKRA

Xavier NX

Quark Carrier

Direct to Device

NX L4T r32.7.3 V001 BSP
CTI Verified
e-con Systems

GMSL

NileCAM30 - GMSL 1

AR0330

Rolling Shutter

2304 x 1536

FAKRA

Xavier NX

Photon – Jetson AI Camera Platform

Direct to Device

NX L4T r32.7.3 V001 BSP
CTI Verified
e-con Systems

GMSL

SturdeCAM20

AR0230AT

Rolling Shutter

FAKRA

AGX Xavier

Xavier GMSL Camera Platform

CTI Expansion Board

AGX L4T r32.7.2 BSP
CTI Verified
e-con Systems

GMSL

NileCAM30 - GMSL 1

AR0330

Rolling Shutter

2304 x 1536

FAKRA

AGX Xavier

Xavier GMSL Camera Platform

CTI Expansion Board

AGX L4T r32.7.2 BSP
CTI Verified
e-con Systems

FPD-Link III

NeduCAM25 - FPD-LINK III

AR0234

Global Shutter

1920 x 1200

FAKRA

AGX Orin

Rogue for AGX Orin

CTI Expansion Board

CTI AGX ORIN L4T r35.4.1-V002
CTI Verified
e-con Systems

FPD-Link III

NeduCAM25 - FPD-LINK III

AR0234

Global Shutter

1920 x 1200

FAKRA

AGX Orin

Anvil Embedded System

CTI Expansion Board

CTI AGX ORIN L4T r35.4.1-V002
CTI Verified
e-con Systems

FPD-Link III

NeduCAM25 - FPD-LINK III

AR0234

Global Shutter

1920 x 1200

FAKRA

AGX Orin

Forge Carrier

CTI Expansion Board

CTI AGX ORIN L4T r35.4.1-V002
Partner Verified
FRAMOS

CSI/MIPI

FSM-AR0144

AR0144

Global Shutter

1M (1280x800)

Hirose DF40C-60DP-0.4V(51)

Nano

Boson for FRAMOS

Direct to Board

By Request
Partner Verified
FRAMOS

CSI/MIPI

FSM-AR0521

AR0521

Rolling Shutter

5M (2592x1944)

Hirose DF40C-60DP-0.4V(51)

Nano

Boson for FRAMOS

Direct to Board

By Request
Partner Verified
FRAMOS

CSI/MIPI

FSM-AR1335 Color

AR1335

Rolling Shutter

4K (4208x3120)

Hirose DF40C-60DP-0.4V(51)

Nano

Boson for FRAMOS

Direct to Board

By Request
Partner Verified
FRAMOS

CSI/MIPI

FSM-HDP230

HDPYX 230-G

Global Shutter

HD (1944x1204)

Hirose DF40C-60DP-0.4V(51)

Nano

Boson for FRAMOS

Direct to Board

By Request
Partner Verified
FRAMOS

CSI/MIPI

FSM-IMX264

IMX264

Global Shutter

5.1M (2464x2056)

Hirose DF40C-60DP-0.4V(51)

Nano

Boson for FRAMOS

Direct to Board

By Request
Partner Verified
FRAMOS

CSI/MIPI

FSM-IMX283 Color

IMX283

Rolling Shutter

4K (5496x3694)

Hirose DF40C-60DP-0.4V(51)

Nano

Boson for FRAMOS

Direct to Board

By Request
CTI Verified
FRAMOS

CSI/MIPI

FSM-IMX290 Mono

IMX290

Rolling Shutter

HD (1920x1080)

Hirose DF40C-60DP-0.4V(51)

Nano

Boson for FRAMOS

Direct to Board

CTI-L4T-NANO-32.7.2-V002
CTI Verified
FRAMOS

CSI/MIPI

FSM-IMX296

IMX296

Global Shutter

1.6M (1456x1088)

Hirose DF40C-60DP-0.4V(51)

Nano

Boson for FRAMOS

Direct to Board

CTI-L4T-NANO-32.7.2-V002
CTI Verified
FRAMOS

CSI/MIPI

FSM-IMX297

IMX297

Global Shutter

0.4M (728x544)

Hirose DF40C-60DP-0.4V(51)

Nano

Boson for FRAMOS

Direct to Board

CTI-L4T-NANO-32.7.2-V002
CTI Verified
FRAMOS

CSI/MIPI

FSM-IMX304

IMX304

Global Shutter

4K (4112x3008)

Hirose DF40C-60DP-0.4V(51)

Nano

Boson for FRAMOS

Direct to Board

By Request
CTI Verified
FRAMOS

CSI/MIPI

FSM-IMX327 Color

IMX327

Rolling Shutter

HD (1920x1080)

Hirose DF40C-60DP-0.4V(51)

Nano

Boson for FRAMOS

Direct to Board

CTI-L4T-NANO-32.7.2-V002
CTI Verified
FRAMOS

CSI/MIPI

FSM-IMX334

IMX334

Rolling Shutter

4K (3864x2180)

Hirose DF40C-60DP-0.4V(51)

Nano

Boson for FRAMOS

Direct to Board

CTI-L4T-NANO-32.7.2-V002
CTI Verified
FRAMOS

CSI/MIPI

FSM-IMX335

IMX335

Rolling Shutter

5M (2616x1964)

Hirose DF40C-60DP-0.4V(51)

Nano

Boson for FRAMOS

Direct to Board

CTI-L4T-NANO-32.7.2-V002
CTI Verified
FRAMOS

CSI/MIPI

FSM-IMX412 Color

IMX412

Rolling Shutter

4K (4056x3040)

Hirose DF40C-60DP-0.4V(51)

Nano

Boson for FRAMOS

Direct to Board

CTI-L4T-NANO-32.7.2-V002
CTI Verified
FRAMOS

CSI/MIPI

FSM-IMX415 Color

IMX415

Rolling Shutter

4K (3864x2192)

Hirose DF40C-60DP-0.4V(51)

Nano

Boson for FRAMOS

Direct to Board

CTI-L4T-NANO-32.7.2-V002
CTI Verified
FRAMOS

CSI/MIPI

FSM-IMX462 Color

IMX462

Rolling Shutter

HD (1920x1080)

Hirose DF40C-60DP-0.4V(51)

Nano

Boson for FRAMOS

Direct to Board

CTI-L4T-NANO-32.7.2-V002
CTI Verified
FRAMOS

CSI/MIPI

FSM-IMX464 Color

IMX464

Rolling Shutter

4.2M (2712x1538)

Hirose DF40C-60DP-0.4V(51)

Nano

Boson for FRAMOS

Direct to Board

CTI-L4T-NANO-32.7.2-V002
CTI Verified
FRAMOS

CSI/MIPI

FSM-IMX477 Color

IMX477

Rolling Shutter

4K (4056x3040)

Hirose DF40C-60DP-0.4V(51)

Nano

Boson for FRAMOS

Direct to Board

CTI-L4T-NANO-32.7.2-V002
Partner Verified
FRAMOS

CSI/MIPI

FSM-IMX485 Color

IMX485

Rolling Shutter

4K (3864x2180)

Hirose DF40C-60DP-0.4V(51)

Nano

Boson for FRAMOS

Direct to Board

By Request
Partner Verified
FRAMOS

CSI/MIPI

FSM-IMX530

IMX530

Global Shutter

4K (5328x4608)

Hirose DF40C-60DP-0.4V(51)

Nano

Boson for FRAMOS

Direct to Board

By Request
CTI Verified
FRAMOS

CSI/MIPI

FSM-IMX565 Color

IMX565

Global Shutter

12.3M (4128 x 3008)

Hirose DF40C-60DP-0.4V(51)

Nano

Boson for FRAMOS

Direct to Board

CTI-L4T-NANO-32.7.2-V002
Partner Verified
FRAMOS

CSI/MIPI

FSM-IMX577 Color

IMX577

Rolling Shutter

4K (4056x3040)

Hirose DF40C-60DP-0.4V(51)

Nano

Boson for FRAMOS

Direct to Board

By Request
CTI Verified
FRAMOS

CSI/MIPI

FSM-IMX585 Color

IMX585

Rolling Shutter

8.3M (3856x2180)

Hirose DF40C-60DP-0.4V(51)

Nano

Boson for FRAMOS

Direct to Board

CTI-L4T-NANO-32.7.2-V002
Partner Verified
FRAMOS

CSI/MIPI

FSM-AR0144

AR0144

Global Shutter

1M (1280x800)

Hirose DF40C-60DP-0.4V(51)

Xavier NX

Boson for FRAMOS

Direct to Board

By Request
Partner Verified
FRAMOS

CSI/MIPI

FSM-AR0521

AR0521

Rolling Shutter

5M (2592x1944)

Hirose DF40C-60DP-0.4V(51)

Xavier NX

Boson for FRAMOS

Direct to Board

By Request
Partner Verified
FRAMOS

CSI/MIPI

FSM-AR1335 Color

AR1335

Rolling Shutter

4K (4208x3120)

Hirose DF40C-60DP-0.4V(51)

Xavier NX

Boson for FRAMOS

Direct to Board

By Request
Partner Verified
FRAMOS

CSI/MIPI

FSM-HDP230

HDPYX 230-G

Global Shutter

HD (1944x1204)

Hirose DF40C-60DP-0.4V(51)

Xavier NX

Boson for FRAMOS

Direct to Board

By Request
CTI Verified
FRAMOS

CSI/MIPI

FSM-IMX264

IMX264

Global Shutter

5.1M (2464x2056)

Hirose DF40C-60DP-0.4V(51)

Xavier NX

Boson for FRAMOS

Direct to Board

NX L4T r32.7.3 V001 BSP
Partner Verified
FRAMOS

CSI/MIPI

FSM-IMX283 Color

IMX283

Rolling Shutter

4K (5496x3694)

Hirose DF40C-60DP-0.4V(51)

Xavier NX

Boson for FRAMOS

Direct to Board

By Request
CTI Verified
FRAMOS

CSI/MIPI

FSM-IMX290 Mono

IMX290

Rolling Shutter

HD (1920x1080)

Hirose DF40C-60DP-0.4V(51)

Xavier NX

Boson for FRAMOS

Direct to Board

NX L4T r35.3.1 v003 BSP
CTI Verified
FRAMOS

CSI/MIPI

FSM-IMX296

IMX296

Global Shutter

1.6M (1456x1088)

Hirose DF40C-60DP-0.4V(51)

Xavier NX

Boson for FRAMOS

Direct to Board

NX L4T r35.3.1 v003 BSP
CTI Verified
FRAMOS

CSI/MIPI

FSM-IMX297

IMX297

Global Shutter

0.4M (728x544)

Hirose DF40C-60DP-0.4V(51)

Xavier NX

Boson for FRAMOS

Direct to Board

NX L4T r32.7.3 V001 BSP
CTI Verified
FRAMOS

CSI/MIPI

FSM-IMX304

IMX304

Global Shutter

4K (4112x3008)

Hirose DF40C-60DP-0.4V(51)

Xavier NX

Boson for FRAMOS

Direct to Board

NX L4T r35.3.1 v003 BSP
CTI Verified
FRAMOS

CSI/MIPI

FSM-IMX327 Color

IMX327

Rolling Shutter

HD (1920x1080)

Hirose DF40C-60DP-0.4V(51)

Xavier NX

Boson for FRAMOS

Direct to Board

NX L4T r32.7.3 V001 BSP
CTI Verified
FRAMOS

CSI/MIPI

FSM-IMX334

IMX334

Rolling Shutter

4K (3864x2180)

Hirose DF40C-60DP-0.4V(51)

Xavier NX

Boson for FRAMOS

Direct to Board

NX L4T r32.7.3 V001 BSP
CTI Verified
FRAMOS

CSI/MIPI

FSM-IMX335

IMX335

Rolling Shutter

5M (2616x1964)

Hirose DF40C-60DP-0.4V(51)

Xavier NX

Boson for FRAMOS

Direct to Board

NX L4T r32.7.3 V001 BSP
CTI Verified
FRAMOS

CSI/MIPI

FSM-IMX412 Color

IMX412

Rolling Shutter

4K (4056x3040)

Hirose DF40C-60DP-0.4V(51)

Xavier NX

Boson for FRAMOS

Direct to Board

NX L4T r35.3.1 v003 BSP
CTI Verified
FRAMOS

CSI/MIPI

FSM-IMX415 Color

IMX415

Rolling Shutter

4K (3864x2192)

Hirose DF40C-60DP-0.4V(51)

Xavier NX

Boson for FRAMOS

Direct to Board

NX L4T r35.3.1 v003 BSP
CTI Verified
FRAMOS

CSI/MIPI

FSM-IMX462 Color

IMX462

Rolling Shutter

HD (1920x1080)

Hirose DF40C-60DP-0.4V(51)

Xavier NX

Boson for FRAMOS

Direct to Board

NX L4T r32.7.3 V001 BSP
CTI Verified
FRAMOS

CSI/MIPI

FSM-IMX464 Color

IMX464

Rolling Shutter

4.2M (2712x1538)

Hirose DF40C-60DP-0.4V(51)

Xavier NX

Boson for FRAMOS

Direct to Board

NX L4T r35.3.1 v003 BSP
CTI Verified
FRAMOS

CSI/MIPI

FSM-IMX477 Color

IMX477

Rolling Shutter

4K (4056x3040)

Hirose DF40C-60DP-0.4V(51)

Xavier NX

Boson for FRAMOS

Direct to Board

NX L4T r32.7.3 V001 BSP
Partner Verified
FRAMOS

CSI/MIPI

FSM-IMX485 Color

IMX485

Rolling Shutter

4K (3864x2180)

Hirose DF40C-60DP-0.4V(51)

Xavier NX

Boson for FRAMOS

Direct to Board

By Request
CTI Verified
FRAMOS

CSI/MIPI

FSM-IMX530

IMX530

Global Shutter

4K (5328x4608)

Hirose DF40C-60DP-0.4V(51)

Xavier NX

Boson for FRAMOS

Direct to Board

NX L4T r35.3.1 v003 BSP
CTI Verified
FRAMOS

CSI/MIPI

FSM-IMX577 Color

IMX577

Rolling Shutter

4K (4056x3040)

Hirose DF40C-60DP-0.4V(51)

Xavier NX

Boson for FRAMOS

Direct to Board

NX L4T r32.7.3 V001 BSP
CTI Verified
FRAMOS

CSI/MIPI

FSM-IMX565 Color

IMX565

Global Shutter

12.3M (4128 x 3008)

Hirose DF40C-60DP-0.4V(51)

Xavier NX

Boson for FRAMOS

Direct to Board

NX L4T r35.3.1 v003 BSP
CTI Verified
FRAMOS

CSI/MIPI

FSM-IMX585 Color

IMX585

Rolling Shutter

8.3M (3856x2180)

Hirose DF40C-60DP-0.4V(51)

Xavier NX

Boson for FRAMOS

Direct to Board

NX L4T r35.3.1 v003 BSP
CTI Verified
FRAMOS

CSI/MIPI

FSM-IMX565 Color

IMX565

Global Shutter

12.3M (4128 x 3008)

Hirose DF40C-60DP-0.4V(51)

Xavier NX

Rudi-NX

Direct to Device

NX L4T r35.3.1 v003 BSP
CTI Verified
FRAMOS

CSI/MIPI

FSM-IMX585 Color

IMX585

Rolling Shutter

8.3M (3856x2180)

Hirose DF40C-60DP-0.4V(51)

Xavier NX

Rudi-NX

Direct to Device

NX L4T r35.3.1 v003 BSP
CTI Verified
FRAMOS

CSI/MIPI

FSM-IMX264

IMX264

Global Shutter

5.1M (2464x2056)

Hirose DF40C-60DP-0.4V(51)

AGX Xavier

Rogue

FRAMOS Expansion Board*

AGX L4T r32.7.2 BSP
CTI Verified
FRAMOS

CSI/MIPI

FSM-IMX290 Mono

IMX290

Rolling Shutter

HD (1920x1080)

Hirose DF40C-60DP-0.4V(51)

AGX Xavier

Rogue

FRAMOS Expansion Board*

AGX L4T r35.3.1 BSP
CTI Verified
FRAMOS

CSI/MIPI

FSM-IMX296

IMX296

Global Shutter

1.6M (1456x1088)

Hirose DF40C-60DP-0.4V(51)

AGX Xavier

Rogue

FRAMOS Expansion Board*

AGX L4T r35.3.1 BSP
CTI Verified
FRAMOS

CSI/MIPI

FSM-IMX297

IMX297

Global Shutter

0.4M (728x544)

Hirose DF40C-60DP-0.4V(51)

AGX Xavier

Rogue

FRAMOS Expansion Board*

AGX L4T r32.7.2 BSP
CTI Verified
FRAMOS

CSI/MIPI

FSM-IMX334

IMX334

Rolling Shutter

8.3 M (3840x2160)

Hirose DF40C-60DP-0.4V(51)

AGX Xavier

Rogue

FRAMOS Expansion Board*

AGX L4T r32.7.2 BSP
CTI Verified
FRAMOS

CSI/MIPI

FSM-IMX335

IMX335

Rolling Shutter

5M (2616x1964)

Hirose DF40C-60DP-0.4V(51)

AGX Xavier

Rogue

FRAMOS Expansion Board*

AGX L4T r32.7.2 BSP
CTI Verified
FRAMOS

CSI/MIPI

FSM-IMX412 Color

IMX412

Rolling Shutter

4K (4056x3040)

Hirose DF40C-60DP-0.4V(51)

AGX Xavier

Rogue

FRAMOS Expansion Board*

AGX L4T r35.3.1 BSP
CTI Verified
FRAMOS

CSI/MIPI

FSM-IMX415 Color

IMX415

Rolling Shutter

4K (3864x2192)

Hirose DF40C-60DP-0.4V(51)

AGX Xavier

Rogue

FRAMOS Expansion Board*

AGX L4T r35.3.1 BSP
CTI Verified
FRAMOS

CSI/MIPI

FSM-IMX464 Color

IMX464

Rolling Shutter

4.2M (2712x1538)

Hirose DF40C-60DP-0.4V(51)

AGX Xavier

Rogue

FRAMOS Expansion Board*

AGX L4T r35.3.1 BSP
CTI Verified
FRAMOS

CSI/MIPI

FSM-IMX477 Color

IMX477

Rolling Shutter

4K (4056x3040)

Hirose DF40C-60DP-0.4V(51)

AGX Xavier

Rogue

FRAMOS Expansion Board*

AGX L4T r32.7.2 BSP
CTI Verified
FRAMOS

CSI/MIPI

FSM-IMX565 Color

IMX565

Global Shutter

12.3M (4128 x 3008)

Hirose DF40C-60DP-0.4V(51)

AGX Xavier

Rogue

FRAMOS Expansion Board*

AGX L4T r35.3.1 BSP
CTI Verified
FRAMOS

CSI/MIPI

FSM-IMX585 Color

IMX585

Rolling Shutter

8.3M (3856x2180)

Hirose DF40C-60DP-0.4V(51)

AGX Xavier

Rogue

FRAMOS Expansion Board*

AGX L4T r35.3.1 BSP
CTI Verified
FRAMOS

CSI/MIPI

FSM-IMX264

IMX264

Global Shutter

5.1M (2464x2056)

Hirose DF40C-60DP-0.4V(51)

AGX Xavier

Rogue-X2

FRAMOS Expansion Board*

AGX L4T r32.7.2 BSP
CTI Verified
FRAMOS

CSI/MIPI

FSM-IMX290 Mono

IMX290

Rolling Shutter

HD (1920x1080)

Hirose DF40C-60DP-0.4V(51)

AGX Xavier

Rogue-X2

FRAMOS Expansion Board*

AGX L4T r32.7.2 BSP
CTI Verified
FRAMOS

CSI/MIPI

FSM-IMX296

IMX296

Global Shutter

1.6M (1456x1088)

Hirose DF40C-60DP-0.4V(51)

AGX Xavier

Rogue-X2

FRAMOS Expansion Board*

AGX L4T r32.7.2 BSP
CTI Verified
FRAMOS

CSI/MIPI

FSM-IMX297

IMX297

Global Shutter

0.4M (728x544)

Hirose DF40C-60DP-0.4V(51)

AGX Xavier

Rogue-X2

FRAMOS Expansion Board*

AGX L4T r32.7.2 BSP
CTI Verified
FRAMOS

CSI/MIPI

FSM-IMX334

IMX334

Rolling Shutter

8.3 M (3840x2160)

Hirose DF40C-60DP-0.4V(51)

AGX Xavier

Rogue-X2

FRAMOS Expansion Board*

AGX L4T r32.7.2 BSP
CTI Verified
FRAMOS

CSI/MIPI

FSM-IMX335

IMX335

Rolling Shutter

5M (2616x1964)

Hirose DF40C-60DP-0.4V(51)

AGX Xavier

Rogue-X2

FRAMOS Expansion Board*

AGX L4T r32.7.2 BSP
CTI Verified
FRAMOS

CSI/MIPI

FSM-IMX412 Color

IMX412

Rolling Shutter

4K (4056x3040)

Hirose DF40C-60DP-0.4V(51)

AGX Xavier

Rogue-X2

FRAMOS Expansion Board*

AGX L4T r32.7.2 BSP
CTI Verified
FRAMOS

CSI/MIPI

FSM-IMX415 Color

IMX415

Rolling Shutter

4K (3864x2192)

Hirose DF40C-60DP-0.4V(51)

AGX Xavier

Rogue-X2

FRAMOS Expansion Board*

AGX L4T r32.7.2 BSP
CTI Verified
FRAMOS

CSI/MIPI

FSM-IMX464 Color

IMX464

Rolling Shutter

4.2M (2712x1538)

Hirose DF40C-60DP-0.4V(51)

AGX Xavier

Rogue-X2

FRAMOS Expansion Board*

AGX L4T r32.7.2 BSP
CTI Verified
FRAMOS

CSI/MIPI

FSM-IMX477 Color

IMX477

Rolling Shutter

4K (4056x3040)

Hirose DF40C-60DP-0.4V(51)

AGX Xavier

Rogue-X2

FRAMOS Expansion Board*

AGX L4T r32.7.2 BSP
CTI Verified
FRAMOS

CSI/MIPI

FSM-IMX565 Color

IMX565

Global Shutter

12.3M (4128 x 3008)

Hirose DF40C-60DP-0.4V(51)

AGX Xavier

Rogue-X2

FRAMOS Expansion Board*

AGX L4T r32.7.2 BSP
CTI Verified
FRAMOS

CSI/MIPI

FSM-IMX585 Color

IMX585

Rolling Shutter

8.3M (3856x2180)

Hirose DF40C-60DP-0.4V(51)

AGX Xavier

Rogue-X2

FRAMOS Expansion Board*

AGX L4T r32.7.2 BSP
CTI Verified
FRAMOS

CSI/MIPI

FSM-IMX264

IMX264

Global Shutter

5.1M (2464x2056)

Hirose DF40C-60DP-0.4V(51)

AGX Xavier

Rudi-AGX

FRAMOS Expansion Board*

AGX L4T r32.4.4 BSP
CTI Verified
FRAMOS

CSI/MIPI

FSM-IMX290 Mono

IMX290

Rolling Shutter

HD (1920x1080)

Hirose DF40C-60DP-0.4V(51)

AGX Xavier

Rudi-AGX

FRAMOS Expansion Board*

AGX L4T r32.4.4 BSP
CTI Verified
FRAMOS

CSI/MIPI

FSM-IMX296

IMX296

Global Shutter

1.6M (1456x1088)

Hirose DF40C-60DP-0.4V(51)

AGX Xavier

Rudi-AGX

FRAMOS Expansion Board*

AGX L4T r32.4.4 BSP
CTI Verified
FRAMOS

CSI/MIPI

FSM-IMX297

IMX297

Global Shutter

0.4M (728x544)

Hirose DF40C-60DP-0.4V(51)

AGX Xavier

Rudi-AGX

FRAMOS Expansion Board*

AGX L4T r32.4.4 BSP
CTI Verified
FRAMOS

CSI/MIPI

FSM-IMX334

IMX334

Rolling Shutter

8.3 M (3840x2160)

Hirose DF40C-60DP-0.4V(51)

AGX Xavier

Rudi-AGX

FRAMOS Expansion Board*

AGX L4T r32.4.4 BSP
CTI Verified
FRAMOS

CSI/MIPI

FSM-IMX335

IMX335

Rolling Shutter

5M (2616x1964)

Hirose DF40C-60DP-0.4V(51)

AGX Xavier

Rudi-AGX

FRAMOS Expansion Board*

AGX L4T r32.4.4 BSP
CTI Verified
FRAMOS

CSI/MIPI

FSM-IMX412 Color

IMX412

Rolling Shutter

4K (4056x3040)

Hirose DF40C-60DP-0.4V(51)

AGX Xavier

Rudi-AGX

FRAMOS Expansion Board*

AGX L4T r32.4.4 BSP
CTI Verified
FRAMOS

CSI/MIPI

FSM-IMX464 Color

IMX464

Rolling Shutter

4.2M (2712x1538)

Hirose DF40C-60DP-0.4V(51)

AGX Xavier

Rudi-AGX

FRAMOS Expansion Board*

AGX L4T r32.4.4 BSP
CTI Verified
FRAMOS

CSI/MIPI

FSM-IMX477 Color

IMX477

Rolling Shutter

4K (4056x3040)

Hirose DF40C-60DP-0.4V(51)

AGX Xavier

Rudi-AGX

FRAMOS Expansion Board*

AGX L4T r32.4.4 BSP
CTI Verified
FRAMOS

CSI/MIPI

FSM-IMX565 Color

IMX565

Global Shutter

12.3M (4128 x 3008)

Hirose DF40C-60DP-0.4V(51)

AGX Xavier

Rudi-AGX

FRAMOS Expansion Board*

AGX L4T r32.4.4 BSP
CTI Verified
FRAMOS

CSI/MIPI

FSM-IMX585 Color

IMX585

Rolling Shutter

8.3M (3856x2180)

Hirose DF40C-60DP-0.4V(51)

AGX Xavier

Rudi-AGX

FRAMOS Expansion Board*

AGX L4T r32.4.4 BSP
CTI Verified
FRAMOS

CSI/MIPI

FSM-IMX290 Mono

IMX290

Rolling Shutter

HD (1920x1080)

Hirose DF40C-60DP-0.4V(51)

TX2 NX

Boson for FRAMOS

Direct to Board

CTI-L4T-TX2-NX-32.7.2-V003
CTI Verified
FRAMOS

CSI/MIPI

FSM-IMX296

IMX296

Global Shutter

1.6M (1456x1088)

Hirose DF40C-60DP-0.4V(51)

TX2 NX

Boson for FRAMOS

Direct to Board

CTI-L4T-TX2-NX-32.7.2-V003
CTI Verified
FRAMOS

CSI/MIPI

FSM-IMX297

IMX297

Global Shutter

0.4M (728x544)

Hirose DF40C-60DP-0.4V(51)

TX2 NX

Boson for FRAMOS

Direct to Board

CTI-L4T-TX2-NX-32.7.2-V003
CTI Verified
FRAMOS

CSI/MIPI

FSM-IMX327 Color

IMX327

Rolling Shutter

HD (1920x1080)

Hirose DF40C-60DP-0.4V(51)

TX2 NX

Boson for FRAMOS

Direct to Board

CTI-L4T-TX2-NX-32.7.2-V003
CTI Verified
FRAMOS

CSI/MIPI

FSM-IMX334

IMX334

Rolling Shutter

4K (3864x2180)

Hirose DF40C-60DP-0.4V(51)

TX2 NX

Boson for FRAMOS

Direct to Board

CTI-L4T-TX2-NX-32.7.2-V003
CTI Verified
FRAMOS

CSI/MIPI

FSM-IMX335

IMX335

Rolling Shutter

5M (2616x1964)

Hirose DF40C-60DP-0.4V(51)

TX2 NX

Boson for FRAMOS

Direct to Board

CTI-L4T-TX2-NX-32.7.2-V003
CTI Verified
FRAMOS

CSI/MIPI

FSM-IMX412 Color

IMX412

Rolling Shutter

4K (4056x3040)

Hirose DF40C-60DP-0.4V(51)

TX2 NX

Boson for FRAMOS

Direct to Board

CTI-L4T-TX2-NX-32.7.2-V003
CTI Verified
FRAMOS

CSI/MIPI

FSM-IMX415 Color

IMX415

Rolling Shutter

4K (3864x2192)

Hirose DF40C-60DP-0.4V(51)

TX2 NX

Boson for FRAMOS

Direct to Board

CTI-L4T-TX2-NX-32.7.2-V003
CTI Verified
FRAMOS

CSI/MIPI

FSM-IMX462 Color

IMX462

Rolling Shutter

HD (1920x1080)

Hirose DF40C-60DP-0.4V(51)

TX2 NX

Boson for FRAMOS

Direct to Board

CTI-L4T-TX2-NX-32.7.2-V003
CTI Verified
FRAMOS

CSI/MIPI

FSM-IMX464 Color

IMX464

Rolling Shutter

4.2M (2712x1538)

Hirose DF40C-60DP-0.4V(51)

TX2 NX

Boson for FRAMOS

Direct to Board

CTI-L4T-TX2-NX-32.7.2-V003
CTI Verified
FRAMOS

CSI/MIPI

FSM-IMX477 Color

IMX477

Rolling Shutter

4K (4056x3040)

Hirose DF40C-60DP-0.4V(51)

TX2 NX

Boson for FRAMOS

Direct to Board

CTI-L4T-TX2-NX-32.7.2-V003
CTI Verified
FRAMOS

CSI/MIPI

FSM-IMX565 Color

IMX565

Rolling Shutter

4K (4056x3040)

Hirose DF40C-60DP-0.4V(51)

TX2 NX

Boson for FRAMOS

Direct to Board

CTI-L4T-TX2-NX-32.7.2-V003
CTI Verified
FRAMOS

CSI/MIPI

FSM-IMX577 Color

IMX577

Rolling Shutter

4K (4056x3040)

Hirose DF40C-60DP-0.4V(51)

TX2 NX

Boson for FRAMOS

Direct to Board

CTI-L4T-TX2-NX-32.7.2-V003
CTI Verified
FRAMOS

CSI/MIPI

FSM-IMX585 Color

IMX585

Rolling Shutter

8.3M (3856x2180)

Hirose DF40C-60DP-0.4V(51)

TX2 NX

Boson for FRAMOS

Direct to Board

CTI-L4T-TX2-NX-32.7.2-V003
CTI Verified
FRAMOS

CSI/MIPI

FSM-IMX290 Mono

IMX290

Rolling Shutter

HD (1920x1080)

Hirose DF40C-60DP-0.4V(51)

Orin NX

Hadron Carrier

Direct to Board

CTI-L4T-ORIN-NX-NANO-35.4.1-V001
CTI Verified
FRAMOS

CSI/MIPI

FSM-IMX290 Mono

IMX290

Rolling Shutter

HD (1920x1080)

Hirose DF40C-60DP-0.4V(51)

Orin NX

Photon – Jetson AI Camera Platform

Direct to Board

CTI-L4T-ORIN-NX-NANO-35.4.1-V001
CTI Verified
FRAMOS

CSI/MIPI

FSM-IMX290 Mono

IMX290

Rolling Shutter

HD (1920x1080)

Hirose DF40C-60DP-0.4V(51)

Orin NX

Boson for FRAMOS

Direct to Board

CTI-L4T-ORIN-NX-NANO-35.4.1-V001
CTI Verified
FRAMOS

CSI/MIPI

FSM-IMX290 Mono

IMX290

Rolling Shutter

HD (1920x1080)

Hirose DF40C-60DP-0.4V(51)

Orin NX

Rudi-NX for Orin

Direct to Board

CTI-L4T-ORIN-NX-NANO-35.4.1-V001
CTI Verified
FRAMOS

CSI/MIPI

FSM-IMX290 Mono

IMX290

Rolling Shutter

HD (1920x1080)

Hirose DF40C-60DP-0.4V(51)

Orin Nano

Hadron Carrier

Direct to Board

CTI-L4T-ORIN-NX-NANO-35.4.1-V001
CTI Verified
FRAMOS

CSI/MIPI

FSM-IMX290 Mono

IMX290

Rolling Shutter

HD (1920x1080)

Hirose DF40C-60DP-0.4V(51)

Orin Nano

Boson for FRAMOS

Direct to Board

CTI-L4T-ORIN-NX-NANO-35.4.1-V001
CTI Verified
FRAMOS

CSI/MIPI

FSM-IMX290 Mono

IMX290

Rolling Shutter

HD (1920x1080)

Hirose DF40C-60DP-0.4V(51)

Orin Nano

Rudi-NX for Orin

Direct to Board

CTI-L4T-ORIN-NX-NANO-35.4.1-V001
CTI Verified
FRAMOS

CSI/MIPI

FSM-IMX290 Mono

IMX290

Rolling Shutter

HD (1920x1080)

Hirose DF40C-60DP-0.4V(51)

Orin Nano

Photon – Jetson AI Camera Platform

Direct to Board

CTI-L4T-ORIN-NX-NANO-35.4.1-V001
CTI Verified
FRAMOS

CSI/MIPI

FSM-IMX296

IMX296

Global Shutter

1.6M (1456x1088)

Hirose DF40C-60DP-0.4V(51)

Orin NX

Hadron Carrier

Direct to Board

CTI-L4T-ORIN-NX-NANO-35.4.1-V001
CTI Verified
FRAMOS

CSI/MIPI

FSM-IMX296

IMX296

Global Shutter

1.6M (1456x1088)

Hirose DF40C-60DP-0.4V(51)

Orin NX

Boson for FRAMOS

Direct to Board

CTI-L4T-ORIN-NX-NANO-35.4.1-V001
CTI Verified
FRAMOS

CSI/MIPI

FSM-IMX296

IMX296

Global Shutter

1.6M (1456x1088)

Hirose DF40C-60DP-0.4V(51)

Orin NX

Rudi-NX for Orin

Direct to Board

CTI-L4T-ORIN-NX-NANO-35.4.1-V001
CTI Verified
FRAMOS

CSI/MIPI

FSM-IMX296

IMX296

Global Shutter

1.6M (1456x1088)

Hirose DF40C-60DP-0.4V(51)

Orin NX

Photon – Jetson AI Camera Platform

Direct to Board

CTI-L4T-ORIN-NX-NANO-35.4.1-V001
CTI Verified
FRAMOS

CSI/MIPI

FSM-IMX296

IMX296

Global Shutter

1.6M (1456x1088)

Hirose DF40C-60DP-0.4V(51)

Orin Nano

Hadron Carrier

Direct to Board

CTI-L4T-ORIN-NX-NANO-35.4.1-V001
CTI Verified
FRAMOS

CSI/MIPI

FSM-IMX296

IMX296

Global Shutter

1.6M (1456x1088)

Hirose DF40C-60DP-0.4V(51)

Orin Nano

Boson for FRAMOS

Direct to Board

CTI-L4T-ORIN-NX-NANO-35.4.1-V001
CTI Verified
FRAMOS

CSI/MIPI

FSM-IMX296

IMX296

Global Shutter

1.6M (1456x1088)

Hirose DF40C-60DP-0.4V(51)

Orin Nano

Rudi-NX for Orin

Direct to Board

CTI-L4T-ORIN-NX-NANO-35.4.1-V001
CTI Verified
FRAMOS

CSI/MIPI

FSM-IMX296

IMX296

Global Shutter

1.6M (1456x1088)

Hirose DF40C-60DP-0.4V(51)

Orin Nano

Photon – Jetson AI Camera Platform

Direct to Board

CTI-L4T-ORIN-NX-NANO-35.4.1-V001
CTI Verified
FRAMOS

CSI/MIPI

FSM-IMX304

IMX304

Global Shutter

4K (4112x3008)

Hirose DF40C-60DP-0.4V(51)

Orin NX

Hadron Carrier

Direct to Board

CTI-L4T-ORIN-NX-NANO-35.3.1-V005
CTI Verified
FRAMOS

CSI/MIPI

FSM-IMX304

IMX304

Global Shutter

4K (4112x3008)

Hirose DF40C-60DP-0.4V(51)

Orin NX

Boson for FRAMOS

Direct to Board

CTI-L4T-ORIN-NX-NANO-35.3.1-V005
CTI Verified
FRAMOS

CSI/MIPI

FSM-IMX304

IMX304

Global Shutter

4K (4112x3008)

Hirose DF40C-60DP-0.4V(51)

Orin NX

Rudi-NX for Orin

Direct to Board

CTI-L4T-ORIN-NX-NANO-35.3.1-V005
CTI Verified
FRAMOS

CSI/MIPI

FSM-IMX304

IMX304

Global Shutter

4K (4112x3008)

Hirose DF40C-60DP-0.4V(51)

Orin Nano

Hadron Carrier

Direct to Board

CTI-L4T-ORIN-NX-NANO-35.3.1-V005
CTI Verified
FRAMOS

CSI/MIPI

FSM-IMX304

IMX304

Global Shutter

4K (4112x3008)

Hirose DF40C-60DP-0.4V(51)

Orin Nano

Boson for FRAMOS

Direct to Board

CTI-L4T-ORIN-NX-NANO-35.3.1-V005
CTI Verified
FRAMOS

CSI/MIPI

FSM-IMX304

IMX304

Global Shutter

4K (4112x3008)

Hirose DF40C-60DP-0.4V(51)

Orin Nano

Rudi-NX for Orin

Direct to Board

CTI-L4T-ORIN-NX-NANO-35.3.1-V005

CTI Verified
FRAMOS

CSI/MIPI

FSM-IMX412 Color

IMX412

Rolling Shutter

4K (4056x3040)

Hirose DF40C-60DP-0.4V(51)

Orin NX

Hadron Carrier

Direct to Board

CTI-L4T-ORIN-NX-NANO-35.4.1-V001
CTI Verified
FRAMOS

CSI/MIPI

FSM-IMX412 Color

IMX412

Rolling Shutter

4K (4056x3040)

Hirose DF40C-60DP-0.4V(51)

Orin NX

Boson for FRAMOS

Direct to Board

CTI-L4T-ORIN-NX-NANO-35.4.1-V001
CTI Verified
FRAMOS

CSI/MIPI

FSM-IMX412 Color

IMX412

Rolling Shutter

4K (4056x3040)

Hirose DF40C-60DP-0.4V(51)

Orin NX

Rudi-NX for Orin

Direct to Board

CTI-L4T-ORIN-NX-NANO-35.4.1-V001
CTI Verified
FRAMOS

CSI/MIPI

FSM-IMX412 Color

IMX412

Rolling Shutter

4K (4056x3040)

Hirose DF40C-60DP-0.4V(51)

Orin NX

Photon – Jetson AI Camera Platform

Direct to Board

CTI-L4T-ORIN-NX-NANO-35.4.1-V001
CTI Verified
FRAMOS

CSI/MIPI

FSM-IMX412 Color

IMX412

Rolling Shutter