Connect Tech Inc. has developed strategic partnerships with the companies listed below. Our expertise in serial communications combined with the products and services these OEMs, System Integrators and Software Developers offer result in a "Win/Win" situation for all involved.
Do Connect Tech products play a role in your turnkey solution? Would you like to become a Connect Tech partner? If so, contact us at [email protected] to inquire about placing your company on this page.
Headquartered in Taiwan, ADLINK has operations in America, Singapore, Beijing, Shanghai, Shenzhen, Japan, Korea and Germany. ADLINK products are currently available in over 40 countries across 5 continents, with worldwide distribution networks and office and over 1,400 employees in the US, China, Taiwan, Japan, Korea and Germany. ADLINK is proud to be associated with many major technology leaders and Fortune 500 companies. With design and technology centers in the US, the Pacific Rim regions and Germany, ADLINK is becoming a technology-leading platform provider in the applied computing industry.
ADLINK has acquired extensive knowledge and experience in the computer-based industrial applications field, enabling the company to provide state-of-the-art computing products backed by professional consulting and OEM services to its customers.
Basler is a global manufacturer of premium quality digital cameras for a wide range of industrial applications. As a publicly traded company with headquarters in Ahrensburg, Germany (part of the greater Hamburg metropolitan area) Basler is a leader in the world market of vision technology, with multiple subsidiaries and representative offices in Europe, the United States and Asia.
Founded in 1988, Basler has the experience, insight and manpower to lead the industry. Manufacturers of equipment, machines, and plants incorporate Basler cameras into their own products. Basler cameras are predominantly used in industrial mass production, medical technology, the life sciences, retail applications, as well as in intelligent traffic systems.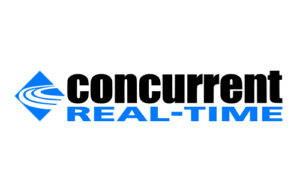 Concurrent Real-Time is a leader in high-performance real-time computer systems. Concurrent Real-Time's RedHawk Linux™ provides low latency, advanced tuning features, and real-time determinism needed in mission-critical, hard real-time environments. RedHawk Linux leverages the power of multi-processor, multi-core technology to provide superior performance for challenging server-class and embedded applications. RedHawk Linux is the industry's leading real-time Linux operating system for both x86 and ARM64 systems.
With over 50 years of experience in real-time solutions, Concurrent Real-Time provides sales and support from offices throughout North America, Europe and Asia. Visit www.concurrent-rt.com for further information.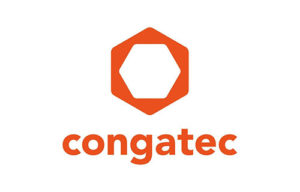 congatec is an innovative and experienced manufacturer of Qseven, COM Express, XTX and ETX embedded computer boards. The highly skilled employees have more than 200-manpower years of experience in the fast growing embedded computer industry. Based in Deggendorf Germany, the company's objective is to engineer and market industrial computer modules based on standard form factors. congatec's products are available for all business segments and industries. Customers can be found in industrial control, medical, automotive supplies, aircraft and transportation fields. Typical applications are machine control, vending machines and visualization terminals. congatec's main know-how includes the support of our embedded BIOS features, excellent driver support as well as full-featured board support packages. Customers receive complete product lifecycle support starting early during the design-in stage. congatec products are manufactured by specialized contract manufacturers who fulfill the latest quality standards.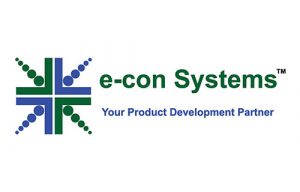 e-con Systems™ is a leading OEM camera manufacturing company with the sole motive to help customers accelerate time to market. Being a pioneer in embedded vision, e-con Systems is continuously innovating to meet the imaging requirements of the market with MIPI camera modules, GMSL cameras, USB 3.1 Gen 1 cameras, stereo cameras etc.
With 17 years of experience and expertise, e-con systems truly meets evolving vision needs of more complex and demanding industries. As a global manufacturer of cameras, it has built over 250+ product solutions, and shipped over millions of cameras around the globe.
Kontron, a global leader in embedded computing technology and trusted advisor in IoT, provides a complete and integrated portfolio of hardware, software and services. Kontron creates many of the standards that drive the world's embedded computing platforms, bringing to life numerous technologies and applications. The result is an accelerated time-to-market, reduced total-cost-of-ownership, product longevity and the best possible overall application with leading-edge, highest reliability embedded technology.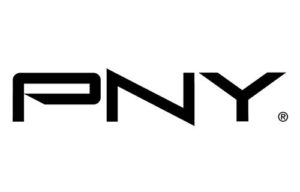 Connect Tech is proud to work with PNY Technologies to deliver its NVIDIA® embedded GPU solutions, for both Quadro® and Tesla® MXM. As NVIDIA's Authorized Quadro Channel Partner across NALA and EMEAI since 2002, PNY offers engineering and logistics expertise that enables Connect Tech to design, develop and deliver high performance embedded carrier boards and NVIDIA GPGPU solutions to its customers in the military, aerospace, industrial, and medical markets.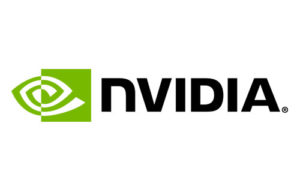 NVIDIA's invention of the GPU in 1999 sparked the growth of the PC gaming market, redefined modern computer graphics and revolutionized parallel computing. More recently, GPU deep learning ignited modern AI — the next era of computing — with the GPU acting as the brain of computers, robots and self-driving cars that can perceive and understand the world. Today, NVIDIA is increasingly known as "the AI computing company." More information at http://nvidianews.nvidia.com/.
NVIDIA Jetson is the world's leading AI computing platform for GPU-accelerated parallel processing in mobile embedded systems. Its high-performance, low-power computing for deep learning and computer vision makes it the ideal platform for compute-intensive embedded projects.