Did you know that NVIDIA Jetson modules aren't ready for deployment out of the box? Your module needs to be flashed with the appropriate Board Support Package before it's ready for use.
As NVIDIA's largest global hardware partner, we work with teams around the world looking to deploy cutting-edge applications. We have a dedicated team of in-house support engineers that help customers overcome a variety of Jetson related challenges.
Some teams may not be aware when purchasing a module through distribution channels that it is not ready for deployment out of the box. Depending on the carrier board that the module is connected to, the system will not function properly until the correct Board Support Package is installed to correlate that particular board with the chosen module.
If you only need to prepare one module at a time, these instructions will help get you up and running quickly.
We've prepared detailed instructions to help walk you through these processes:
Step-by-step BSP installation instructions for Jetpack + CTI carriers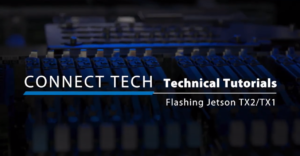 Video: How to Flash a Jetson TX1/TX2 module to the Orbitty Carrier
Need modules and don't have the internal resources for flashing and integration?  Choosing a bundle option will save you time and money.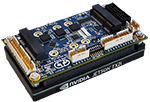 Purchase your module as an integrated package
We sell NVIDIA Jetson modules directly. Rather than purchasing your equipment from a variety of suppliers, we offer a fully integrated and ready to deploy package. You choose which module you want, select or customize a Carrier Board for the project, and include any thermal solution that's needed. Our team will prepare each module with the appropriate BSP pre-flashed, ensuring everything is ready out of the box.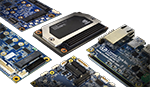 Flashing as a service
If you're simply looking for the module flashed and production ready, we offer Flashing as a Service. Get pre-flashed modules in volume to reduce production and preparation challenges. Beyond being convenient for your team, this provides an additional level of consistency and security to your production process. Learn more.
Have questions about the hardware needs for your NVIDIA Jetson project? Contact
[email protected]
to learn more.