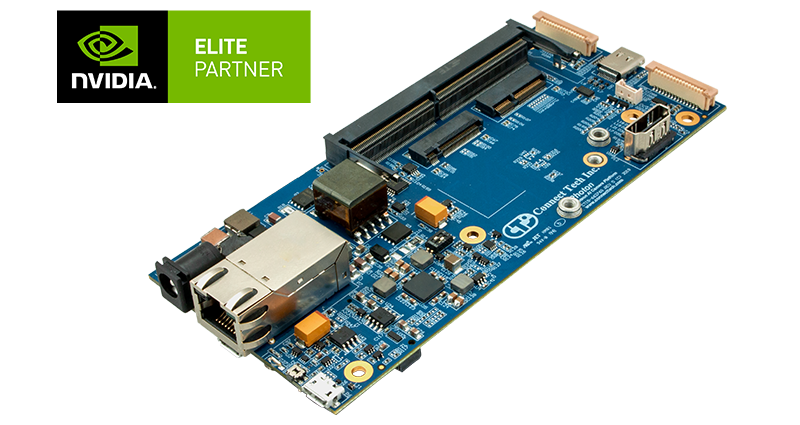 NVIDIA® Jetson Xavier NX™ Products
With extensive experience supporting the NVIDIA Jetson AGX Xavier™, Jetson™ TX2/TX2i/TX1, and Jetson Nano™ platforms, Connect Tech is proud to support the new member to the Jetson family, the Xavier™ NX. Connect Tech will be releasing a line of Carrier boards as well as thermal solutions and adapters to support the Xavier NX.
Connect Tech also offers custom design services for those Xavier NX users who need a unique feature set paired with a fast time to market strategy.