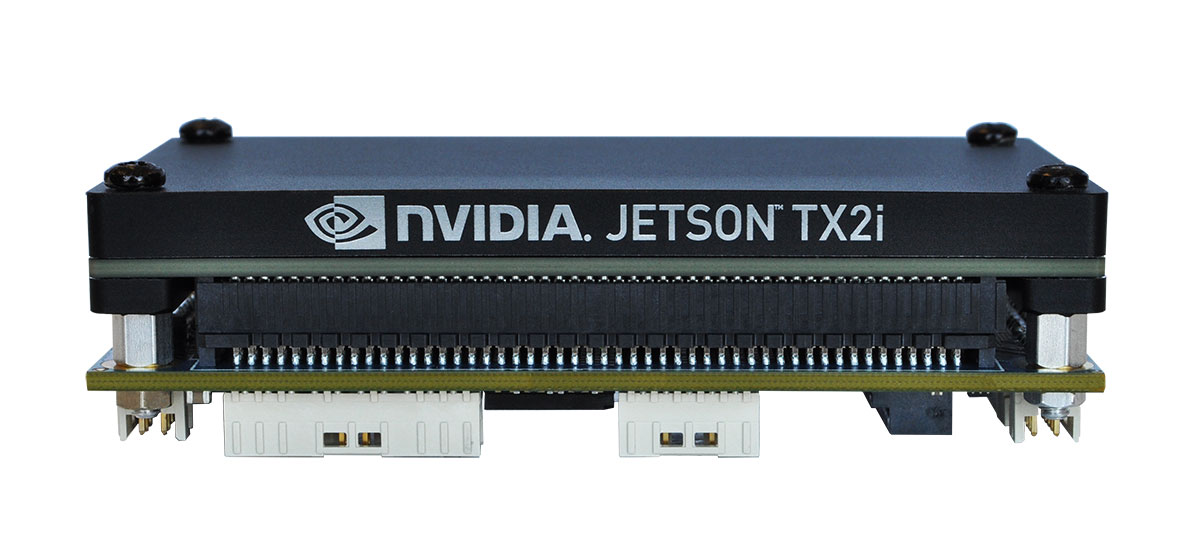 Jetson™ TX2i is a Jetson™ TX2 module designed for industrial environments.
Rugged design, small form factor and power envelope
High reliability in harsh industrial environment
Long operating life (MTBF): 10-year life cycle
Extended operating temperature range: -40°C – 85°C
Humidity tested: -10°C to 65°C / 95% RH, 240 hours
Support for ECC memory
For further specifications, please refer to the documentation available for Jetson TX2i in the
Jetson Download Center.
What is the difference between TX2 and TX2i?
Feature
Jetson™ TX2
Jetson™ TX2i
Shock
140G, 2ms
140G, 2ms
Vibration
10Hz ~200Hz, 1g & 2g RMS
Random: 5g RMS 10 to 500Hz
Sinusoidal: 5g RMS 10 to 500Hz
Temp Range
-25°C - 80°C
-40°C - 85°C
Humidity
85°C / 85% RH, 168 hours
-10°C to 65°C / 95% RH, 240 hours
Operating Life
5 Years
(GB at 35C: MTBF=1,747,520 hours
GF at 35C: MTBF=1,066,851 hours)
10 Years
(GB at 45C: 2,505,155 hours Rt=0.9656
GF at 45C: 1,254,624 hours Rt=0.9326)
Misc Env Testing
N/A
Mixed gas flow; dust settling; free fall drop
TDP
15W
20W
Warranty
1 Year Warranty
3 Year Warranty